Over the years Google has been more than willing to point out what shortcuts, or 'cheats', will lower SEO rankings. Everyone in online sales, as well as email marketing, will hear rumours of such developments and demand that the content manager 'does something'. Protests that the only thing that matters is results are ignored.
Enough about my reasons for leaving content management, the question is whether Google tells lies or not. It is obviously in their interests to stop the cheating and penalise the cheaters. Telling everyone that they will be sorry if they continue on a course of action that was successful might be similar to my mother telling me that if I kept putting my finger in my ear it would get stuck there.
Google suggests that social shares are not considered by their algorithms. However, in the normal course of events pages that have a high number of shares perform better. Is the statement another example of fake news?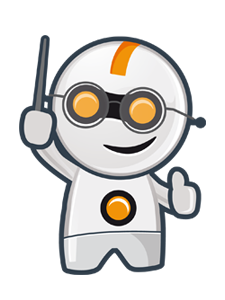 Perhaps not. Google has little to gain by lying so it seems reasonable to assume that shares are ignored. But if that's so, why do so many site managers plaster 'share this' icons all over the place?
It is probably something to do with the increased readership of the article. If readers like it they may well create a link to your site. We all know that links are taken into account by Google and other search engines. So the answer to whether Google tells lies is 'No', or to be more precise, 'Not really'.
This might appear less than helpful but it does provide a way for email marketing to increase a site's rankings by more links and more shares on social media. What we need to do is draw more people to our websites in order to get them on our email marketing lists. More visitors equals more subscribers.
A way to get more visits is to use email marketing campaigns and newsletters with click-throughs. For instance, if you have guidelines for ways of ensuring that food is cooked properly on your site then a campaign for barbeque utensils could carry a link to advise on hygiene. Have a picture showing George explaining to a friend the niceties of a beef burger that's been cooked all the way through.
Have social media links around and under the article. Being overt often brings results so ask them to share on social media. 'Would your friends find the attached article useful? If so then why not post a link on Facebook?' They might be hoping that the next time they visit their friends for a barbeque, the chicken won't be rare.
Articles don't have to be targeted at sales. Just encouraging visitors to share is enough to make it worthwhile, although always have a click through for subscribing.
Regardless of what Google wants you to believe, ensuring that your content is shared on social media will gain you links, subscribers to your newsletter, higher SEO, greater visibility and, eventually an increase in your email marketing lists.