Everybody loves a bit of unconscious irony. A company called Missguided, which sells clothing and accessories for women, ran a marketing campaign on London Underground and train platforms. This is always a risky step. Go a little too far with suggestiveness and complaints are almost a given, or rather received.
There were two images which were subject of complaints. The first featured a model wearing a short wrap dress which displayed cleavage and legs from the mid-thigh. The complaints were not upheld,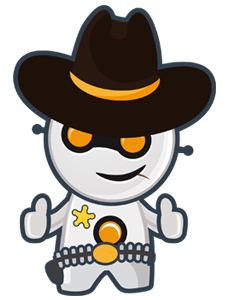 the ASA finding that the advert focused on the model in general and not on any specific part of the body, and was unlikely to be seen as objectifying the model or all women in general.
The other image had the same model wearing sheer tights, high heels, and an unbuttoned jacket with nothing on underneath. There is more detail on the ASA's report https://www.asa.org.uk/rulings/missguided-ltd-cas-590439-h2c7q4.html. It was decided that the model would be seen as being in a state of undress and the focus was on specific body parts, details in the link.
Missguided's defence was in two main parts: female empowerment, they suggested, was extremely important and both outfits would allow a woman to stand out in a crowd, and be bold and brave. Such a defence depends on subjective opinion. One might have felt that on the second part they were on firmer ground in that the advert had complied with, to use their own adjective, the stringent approval process of the Committee of Advertising Practice Copy Advice team, and that the adverts under scrutiny were similar to industry norms.
The decision of the ASA in upholding the complaint against the second image raises the important point that they are not bound by the decisions of the CAP. In other words, it's down to us.
It's a very fine line they've drawn between the two adverts and, as always in such cases, their decisions might be open to argument and dispute. However, what it does show is how careful we must be in choosing images of similar subjects. Female empowerment is not a get out of jail free card.