The joy of the English language is that there are lots of synonyms. This is not only a ticket to untold wealth for thesaurus publishers, but handy for those who want to put over an idea in exactly the way which will produce the right response.
You will have a number of uses for copy: apart from email marketing, there's website, blog and e-newsletter. The approach, words and voice will differ in each case, despite all being directed towards completions.
Targeting is not only needed when working out how to segment an email marketing list. The problem for website copy is that just anyone might wander along, and they all are potential customers. How can you target for such a catholic group?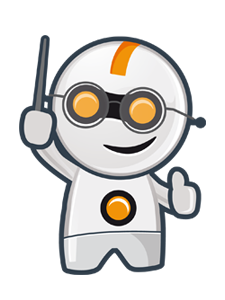 You should get them to self-select. They want a quick route to what they are after. The person who wants to contact you will expect to be able to click on a main menu item. Those after a specific product will look for its image or a heading.
If a person clicks on a product image, the copy should helpfully explain the best points, the hook for sales. Include other convincing details, with the click through to more in-depth material. Calls to action should abound. Cajole rather than direct. They are interested in a particular product so concentrate on convincing them with persuasive words rather than forceful words.
Blogs are much more laid back. There's no need for the pressure of a marketing email. There's even a little room for self-indulgence. A joke, maybe two, but the rest is should be practical without being didactic. Use gentle language to bring the reader back to your products. All is not lost if they go without clicking through. If they enjoyed the blog, they'll be back.
E-newsletters need to inform in an interesting format. They should be a gift. The main intent, that of sales, need not be hidden, just not too apparent. Don't push them. They are already on your side.
Everyone not on your email marketing lists who visits your website, reads your blogs, or receives your e-newsletter, is a lead. Use words designed to exploit them.