Whilst not specific to email marketing, the latest update to the Google website ranking algorithm, Penguin 4.0, which went live on 23 September, will have a significant effect on website rankings if it delivers on its promise. It came before its published date, the press release was intended by Google to explain everything they wanted explained:
"Penguin is now real-time. Historically, the list of sites affected by Penguin was periodically refreshed at the same time . . . With this change, Penguin's data is refreshed in real time, so changes will be visible much faster, typically taking effect shortly after we recrawl and reindex a page. It also means we're not going to comment on future refreshes.
The full press release is here: https://webmasters.googleblog.com/2016/09/penguin-is-now-part-of-our-core.html
Most of us have no need to know the details. All we want is for our website ranking to remain high and go up steadily. We would also like those with bad links to be penalised. The news in that respect appears positive.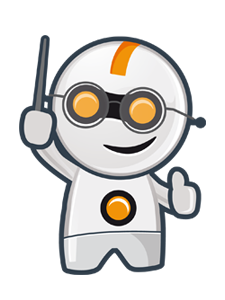 As always, Google did not disclose the technical details of the update and there's an implied suggestion it does more than they say, perhaps to scare content management teams into submission. But then, who cares? If it levels the playing field then that has to be good.
One particular advantage would appear that as data is refreshed in what is termed 'real time', any changes made to a website will be reacted to quicker, some suggesting weeks, others opting for days. We wait to see if that promise is fulfilled. If it is then mistakes in link selection, once corrected, will mean that we won't have to wait until the next update.
This also means that when starting a website with a new URL, it will not flop around at the bottom of the listings seemingly for ages before Google notices. In fact, if the system is as published, then opting for a new domain name might not be the ranking nightmare it has been.
Whilst much is as it was supposed to be before Penguin 4.0 went live, Google is suggesting that if you indulge in 'black hat' links, be sure your sins will be found out. Not only that, they will hurt your rankings.
Penguin will now rate sites page by page, so penalising the particular entry rather than the site as a whole. Clean the page and everything, it would appear, will be wonderful, at least after the bots go through your site again. We'll see.
Penguin 4.0 is not solely link specific and the past promise that content, regularly updated and current, will be vital for websites, remains true. It has been suggested before that content trumps links, but many thought that was wishful thinking. We wait to see if this improvement, for that is what it would be, delivers.
You will want to know what you can do to benefit from the update and avoid being penalised by it. The simple answer is everything that you should have been doing up until now. Don't pay for links, aim for those of some relevance and quality, and keep updating your website with new copy.
Much as before in fact.