You might be worried about the effects of the Brexit on your company and it profitability. Here are six ways to ensure the change is as smooth as possible.
1/ Make a list
A bit of a pain I know, but work out that ways in which a Brexit might affect your specific business. As different options reveal themselves, list what effects apply to each possible route.
2/ Common points
If some of the points come up in all/most/about half of the options, then highlight these for immediate planning. For instance, you might have a number of EU nationals working for you or a few vital to your company in some way. Work out ways to cope with them leaving. Is it better to take out longer term contracts or perhaps train staff?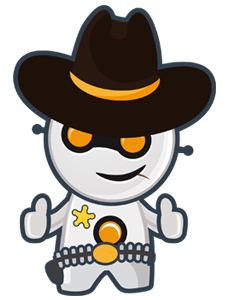 3/ Don't have a favourite
If something similar to the Norwegian Option would be the most favourable don't concentrate on it. Plan for the one which would be the most difficult to cope with as well as it might be the one requiring most effort.
4/ Reassure those you depend on
Tell everyone whom you deal with on a regular basis that you have plans for various alternative routes out of the EU. Don't forget to include those on your email marketing lists and, of course, those who depend on you.
5/ Cutting your cloth
One thing which seems likely at this stage is a lower exchange rate to the euro and the dollar. This will be a positive for those exporting products and a problem for those importing materials. Work out whether to expand or seek other suppliers, or even to produce different products.
6/ Keep your eyes peeled
This is a time of opportunity. There will be rewards for those quick off the mark. Ensure this is you by working out what might come your way. Be able to take advantage of the uncertainty.
Whether it is the doom mongers or the soothsayers who have got it right is immaterial. In situations such as this, you can make your own luck. Someone is going to come out ahead whatever happens. Ensure it is you.