If you peruse the landing pages of one of the online sales internet giants you will discover that, regardless of the product, they suffer from a certain sameness. You might think that, as they are very successful, following their example is a good idea.
You would be right of course, but only for those starting out in email marketing, as pointed out in a recent article. Bland is good. A customer who clicks through should be hurried along to purchase. And if it is good enough for Amazon, then something similar has to be right for us.
However, you have an advantage over the big companies, especially once you get the returns from your email marketing software. You'll have data which, if used correctly, will point you in slightly different directions. Those companies having thousands accessing their pages every week have to be general.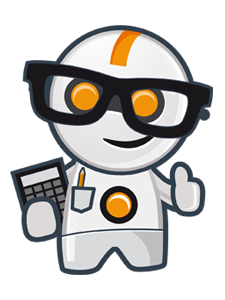 We, on the other hand, can hone our pages to suit those on a segregated email marketing list. This time it is personal. That edge must be exploited and the only way to do this is to test and test again. What you try is down to you based on your knowledge of your subscribers.
I've been running through a number of landing pages in research for this article; my apologies for messing with their data. The overall impression is that most are all but identical, differing only with regards to the header and logo. But a few differ from this norm.
These variations stand out and if you work out the company's customer base, the reasons behind the changes are apparent. The landing page for an offer for a restricted stock of computer hardware had a fairly prominent number in a large box in the space where one might expect an image. It was a countdown. When I went on it first of all, for the purposes of research, it was up in the high hundreds. I went back to it over the weekend as I fancied one, and found that it had dropped to the 90s.
Earlier this year I wanted to book online tickets to an outdoor event. There was a significant reduction in the 'on-the-day' price. Nearer the day online sales stopped and you could only pay on the door, and at the higher price. The landing page again consisted on a countdown to the date and time of online sales ceasing. One assumes that they wanted to encourage sales before a reliable weather forecast was available so they varied the landing page to cope.
One company selling items targeted at youngsters had a large picture of a girl leaping for joy, presumably because of her recent purchase. The only text was: 'Go on, you know you want to'. It was bright, it was funky, it was targeted according to the data on their email marketing software.
In the battle against the internet giants the rest of us have to use every advantage we can. If you target your landing pages at the subscribers to segregated email marketing lists then you are a little step ahead. Bland is an excellent foundation, but it has to be built on.