There has been a plethora of scare stories in the media regarding hacking and internet security. Sony has been particularly hard hit, with a film and their Playstation becoming headline news. This has implications for email marketing.
Many of your customers will be concerned about security and terms like cyber pirates and cyber hacking doesn't help the subject to be viewed reasonably. An attack has happened where an international company was targeted. The implication is that if they can't stop it, what hope is there for the little ones.
This is nonsense of course and sensible systems and strict monitoring can all but eliminate the risk of your email marketing list being hacked and the details being sold to anyone who can pay. But how can you get this across to those who have landed on your sign up page?
The absolute necessity is to look after those details you already have. Your reputation, once questioned will take a lot of effort and time to regain. Heaven knows what damage has been done to Sony's by the hacking. Will parents happily allow their children to go online for gameplay?
Going from passive to active reassurance is more difficult. The last thing you want to do is to hype the very limited threat with a box on your home page telling everyone that, unlike some international companies, you have managed to keep your email marketing list secure.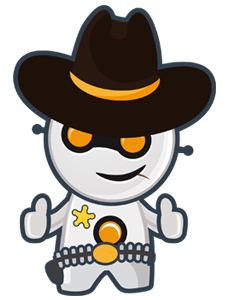 One method is to personalise your systems. Instead of detailing all the security procedures you have established, and in the process scaring everyone, how about having an image of your Data Controller? It sounds a bit wishy-washy, but a picture of someone smiling from their seat in front of their workstation can make all the difference.
Instead of some scary comment like: "Anne says that your information is precious to her", introduce your Data Controller to the world.
"Anne, who has 15 years experience in internet security, is your contact for all matters regarding subscription to our email marketing list."
Hacking is of concern to the public. If you want them to trust you with their data, having a face to put to a name and they being responsible can reassure.
Want to learn more about how the WizBots look after your
data security
?