The Consumer Rights Act 2015 (the Act) came into force on 1 October. Whilst many commentators forecast the need to rewrite all contracts, in essence its impact should be all but transparent for fair traders. It is not specific to email marketing, but it is vital we understand its implications.
The Competition and Markets Authority (CMA) has recently published advice on how to manage the implications of the Act and here is a précis of the Short Guidance. This should not be taken as legal advice and it is essential that you study the CMA's guidance.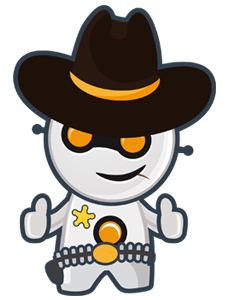 There are a number of key points in the Act that you need to understand.
As well as those written in a contract, terms can be verbal, either in a conversation or on a recorded message. So the requirements of the Act apply.
All contract wording must be clear, informative and be able to be understood by consumers. This last gives the level of judgement to be used. It is not enough merely to be clear.
There should be nothing hidden. What hidden means is not defined, but one would assume it includes an important clause being included in the chaff.
Any contract must be fair. If it is not, it is not binding. Fair is defined to an extent in the Act. A fairness test will judge if consumers have been put at a disadvantage compared to the company.
There are blacklisted terms which, if used will render the contract void. There is also a 'grey' list where, in essence, the company will have to justify their inclusion. There are minor exemptions.
The Act is hardly intrusive with regards to the wording of contracts. It is probably what most companies should be doing anyway. It might help you comply, or perhaps have a strong defence, if you avoid jargon, including legal terms. Latin is all very well, but few speak it nowadays.
Ensure that the important paragraphs and clauses are explained to the customer and that they fully understand their implications. This is specially important if they limit the extent of your liability or could impose financial sanctions on the customer.
Whilst the Act is not particularly intrusive with regards contracts, make sure yours comply.
Short Guidance:
https://www.gov.uk/government/uploads/system/uploads/attachment_data/file/450403/Unfair_contract_terms_short_guide.pdf
Intermediate Guidance:
https://www.gov.uk/government/uploads/system/uploads/attachment_data/file/450410/Unfair_Terms_Explained.pdf
Detailed Guidance:
https://www.gov.uk/government/uploads/system/uploads/attachment_data/file/450440/Unfair_Terms_Main_Guidance.pdf