Easter was a time to forget all about Coronavirus, as well as email marketing of course, and reaffirm family bonds. That's what I normally do. This year has been significantly different, mainly because my family stayed away. We stayed connected though.
When the lockdown started we all logged onto Zoom, the conferencing software, and enjoyed five-way meetings. Everyone talked at once. It was chaotic, although to be fair, it was similar to the first few minutes of our normal gatherings.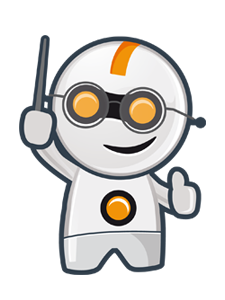 By the time Easter Sunday arrived, we'd established/ an unwritten system to ensure that everyone got a say when they wanted, and didn't talk too long. Grandkids were an exception, but no one minded. Zoom, in conference mode, is limited to 40 minutes for non-premium users, and we found that was just about right. It was an enjoyable experience.
One might assume that many companies with a significant number of staff working from home, for which email marketing lends itself, would have noticed the same streamlining of conferencing as users became more skilled. You might think it more effective than face-to face.
If you can see the benefits of enforced working practices, then why not continue? Working from home has a lot of positives. Your staff might well prefer it if their systems are up to the demands. The lack of commuting is a significant bonus. Whether or not you stay with the current systems post lockdown, it will take a lot of practical and personnel management. Now is the time to prepare your staff for any new methods you feel might be preferable to the old ways.
Discover what their views are. Come up with arguments and systems that counter their objections, but get in early. Tell them why you've decided that changes are required. Plan well and plan now before expectations have to be overcome.
You must secure your data management systems. The ICO will not consider the problems caused by lockdown once it ends and the old standards will be the ones you will be judged by. Ensure you systems are as secure as they would be when office-bound.