We've said it before but that's no reason for not saying it again. Email marketing is about exploiting all forms of interaction with your customers, actual or potential. Social media, forums, websites, counters etc should all be used to support email marketing. You might notice I've left out newsletters.
Successful newsletters require a lot of investment to set up and to maintain. If the search for copy has become desperate, it shows. It only takes a couple of substandard issues for subscribers to either click the box at the bottom or, worse still, to mark it as spam.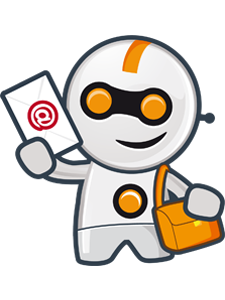 Like many people in email marketing, I subscribe to a number of newsletters and those I look forward to are the minority. A quick review of my inbox shows that I open about 25%, which is remarkably compliant with research. There are no obvious common features in those I click on and those I leave, which I found irritating when researching this article. There was, however, one which stood out.
One problem with newsletters is the name. Potential subscribers know exactly what they are because they have a lot of them sitting unopened in their inbox. Why should they subscribe to yet another? You must give them a reason to.
One newsletter I receive comes more or less quarterly. However, it is not a newsletter, at least according to the company. It is a magazine. It has pages that open from right to left, it has page numbers and is in A4. With its cover being made up of an image with various contents shown on it, it has all the appearance of a magazine. If you frequent WH Smith you will be familiar with the format.
However, it has many features in common with newsletters as well. The articles are self-contained but a reader can click through to more information should they so wish. There are adverts, full page on occasion but mainly quarter page.
It is, quite clearly, a magazine. It is also, equally obviously, a newsletter. It is a bit of a trick, but not one that, at least so far, has irritated me. A good initiative is one that others copy. Will you?