There's no oxymoron in planning a candid image. Pictures that are praised for being spontaneous are normally the creation of a patient photographer. If you want to generate a specific emotion in those on your email marketing list, an image that appears natural has an edge.
When picking a stock image or organising one yourself, you need to concentrate on what it has to do. If you want your customers to relate to an image, then it is handy to make the people in it similar to those on your email marketing list. If you want to build aspirations, then move them a little upmarket, perhaps with a newer car, a slightly bigger house, or an office with a view.
One thing to avoid is perfection. Flawless skin, unless you are selling foundation crème, might be seen as a criticism of the reader who is three hours into a difficult day. Forced emotions are enough to convince most people that it is posed.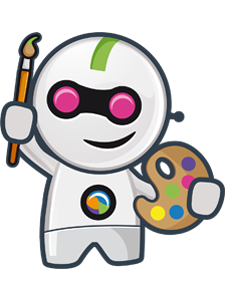 It's unfortunate that many supposed stock photos appear posed because, ironically, they are too perfectly candid. Images in email marketing, or even on your website, meant to create an emotion will be merely glanced at, but if your wish is to appear natural, any fault will be obvious.
An inherent problem with technically perfect images is that they often look posed. For instance, all pro photographers will want an uncluttered background as this can take interest from the subject. However, if the scene is people having a picnic in a lovely park, others in the background, perhaps a little out of focus, will add to the natural setting.
Actors are told not to look at the camera as this tends to emphasise the presence of the photographer. On the other hand, an office scene with everyone enjoying a good result from a well-planned initiative might look less posed if one of the participants is glancing towards the camera in order to share the moment.
There's always the possibility of organising a photoshoot yourself. The costs will generally be lower. An image of items being securely packaged by your staff needs to look as if it really is Alan. It needs a professional actor to look like an amateur, and they know their worth, so take a considerable number of shots of your Alan. He'll eventually forget he's being photographed.
If you want to try producing your own images, then by all means give it a go. It's not easy to be successful at it, but then that goes for email marketing. See what is wrong with the supposedly candid stock images, and do something different. Break the rules.
Whichever way you go, stock photo or in-house, before searching or shooting, work out what you want and continue looking until you have found it. Planning is everything and actually picking the right image or pressing the shutter button is merely the final act of the process.
The main image in email marketing is all about emotion. It needs to communicate in an instant. Candid images do this brilliantly.