Everyone knows that there are some words which, if included in a marketing email, will divert it to the spam folder. The problem for me is that search engine optimisation ensures I will not include any in an article destined to be published on a website.
It might come as a surprise to be told that there are very few. That Amazon have not renamed the TV series Gender in the City shows that even the most obvious will not get a cross against your From Address. It is a lot more subtle than that.
OK, so the little blue, I am assured, pill is a risk too far, but in general it is frequency of such words that excite the spam filters. For instance, free is no problem. Where it might cause a raised eyebrow is if it is followed by an exclamation mark. Repeated use of the word will certainly trigger the filter.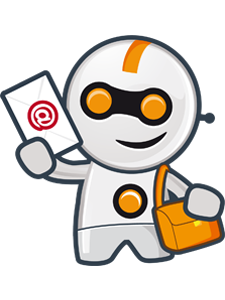 We know that a Subject Line with long lines of words in capitals is to be avoided, but the occasional single word in caps is 'allowed'. The commonly avoided phrases like 'Buy Now' again need not be excluded, although they might have an effect on your open rate. What the spam bots will take affront at is the repetition of them in every paragraph in the text.
I cannot list the words that cause problems but don't worry. You have your own list, there on your computers.
The obvious place to go to find what tends to class a marketing email as spam is your spam folder. But first a few don'ts: don't click on any links; don't open any in your office without mentioning why you are doing it; don't just assume it is the Subject Line.
We are unlikely to send one line of text and a link and if not a medical company the specialist words are no problem. Look for unusual or specific words used in many of the emails and avoid them.
In short, avoid repeating words that are risky, keep 'difficult' words in context, and research your spam folder. For what's the next thing to be excluded, look to spam that has infiltrated your inbox.