You are almost certainly aware of Protein World's Are You Beach Body Ready? advertising campaign. It is the most talked about and controversial, the two often going together, poster of the year.
Unlike the country at large, the Advertising Standards Authority (ASA) were already familiar with the company, having considered and upheld at least nine complaints against them prior to this campaign, mostly claims as to the efficacy of their product and its health advantages. One might have expected them to be more circumspect.
The poster features an attractive woman in a brief yellow bikini with the above heading. There would appear to be little doubt that the company wanted to be noticed.
The complaints amounted to objectifying women and the suggestion that an image of an idealised body shape on a poster for what is, in effect, a slimming aid was irresponsible and antisocial. There were demonstrations, an unknown number of marches, a Facebook page and posters were defaced. Despite all the coverage these received in the press, there were 'only' 378 complaints received by the ASA.
Some were surprised by the ASA's decision that the poster did not breach the CAP code. It stated that it did not consider that the accompanying image implied that a different body shape to that shown was not good enough or was inferior. We concluded that the headline and image were unlikely to cause serious or widespread offence. It appears the second sentence was a little optimistic. They also believed that it did not encourage women to feel ashamed of their body shape.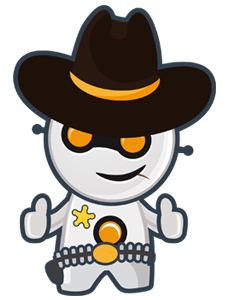 It was revealed that Protein World had submitted the poster to the ASA Copy Advice Team prior to release and they had advised that it was likely to cause serious or widespread offence. It was some risk Protein World took. Was it worth it?
Protein World were, before the poster campaign, largely unknown so there was hardly a massive fan base that was likely to be affronted. Further, should the advert offend no one and become just another pretty girl, nothing was lost. If, however, what happened was anticipated then the media storm, not to mention Tessa Jowell intervention, would be a route to increase brand awareness.
If that was what they were after, then they were certainly successful. I'd like to see their stats of website visits before and after the campaign. The ASA could, of course, have found otherwise and with the Copy Advice Team's ruling, or warning is probably a better word, to support them, Protein World might well have suffered more than a little.
Would it have been enough to counter the positives from the campaign?
On top of everything, and out of control of Protein World, the poster went viral. The Carlsberg response, about as clever as we have all come to expect, was a classic and became talked about as much, if not more, than the original. But what's not to like about a bottle of lager in a yellow bikini, headed: Are You Beer Body Ready?
There is a lot to take from the two aspects of advertising here, one about as close to the line as it is possible to get, and the other an opportunistic response that was inspired.