If you've been writing your own copy since you started in email marketing, but now believe your time could be best spent doing your proper job, you'll want a copywriter. There are lots out there. How difficult can it be to find the one you want?
Evidently, it can be very difficult. There's a lot of good copywriters out there. However, if they are good, they will probably have enough work. Every now and again a contract will end and they'll be on the lookout, so there are chances.
Start by working out work what you want. For instance:
What kind of copy do you need? The content of a marketing email takes different skills to that of a blog.
What is your budget? If you can't afford the best, accept it from the start.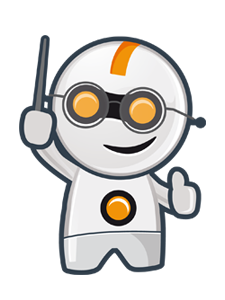 What are the start/finish dates? Most copywriters are happy enough with a short-term contract, but if a great deal of research is required, they don't make much money until well into working with you.
Describe the copywriter you want. Be as detailed as possible. For instance, you will want some experience of the type of copy. You will want to see examples of their work, but find it on the internet rather than getting if from them. You will want someone who has taken a company performing at a mediocre level to page one on Google. You want organisational ability, and quick, sure answers to your questions. Do you need them in the same time zone?
Ask your friends, colleagues and business associates. Network with energy. If there's copy you admire, then find out who supplies it. If all else fails, try the likes of LinkedIn.
Come up with a choice of whom to approach. List their good and bad points, and then go after the best. Contact by email in the first instance, describing what you are after. Be specific as to your needs. It might put them off, but better now than when you've invested a lot of time.
Interview them personally preferably, or via the likes of Skype. Ask them questions. You want to see their reaction. Find out if they charge by the word or by the hour. Some might include research time as a separate entity, although every writer will charge for it one way or another. Ask them what they want from you. They will ask you questions. Be honest. If the turnaround time is eight hours, then admit it from the start.
Test the writer. Give them a description of what you want, and for whom. Answer their questions, and then see what they come up with. Read it aloud to yourself.
Give them feedback. Ask them to change some specific detail, perhaps the 'voice'. If they can't do it, they are not a copywriter. If they don't follow your instructions, then don't follow up. It's remarkable how many writers want to write their way.
Remember you are paying. If they accept the contract, they did so because they wanted to. They are not doing you a favour.