Police officers have courses on how to make a suspect or agitated person compliant. Much of it comes down to distance and gestures but a significant factor is what they should say. One point covered is that a simple word or phrase in the wrong place can cause the situation to deteriorate.
They've got got a lot in common with those of us writing survey questions.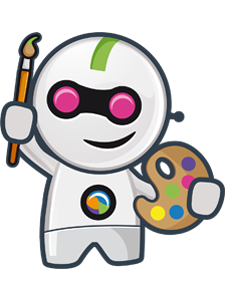 The police are told to introduce themselves and explain what they are doing. It works for email marketing surveys as well.
Hi, I'm Mary, the one who decides what offers you might appreciate. I wonder if you would take [be specific with time] to complete this survey. We want to ensure that our latest combination lathe is what our customers, like you, would want.
The police are told to relax the person by asking simple questions in a concise manner. It is similar with a survey; you must not be ambiguous or cause the person to wonder what they want to reply.
Do not ask: What features would you like to be on our new lathe? That leads to all sorts of answers that will not be useful. How much better is: Would you prefer to have both 2D and 3D capability or, alternatively, have 3D as an extra cost option?
There can be no doubt as to what the choice is.
Police are told to repeat questions and statements, but not too often. For surveys it is an essential. Have the tick boxes entitled Both 2D and 3D capability for the first one and 3D as an extra cost option for the second.
In difficult one-to-one situations the police set parameters but allow flexibility. If you take the risky but possibly rewarding step of having a free-text box in your survey then set a wordage limit. In 15 words or less, give the one feature that you would regard as important for our floorstanding router/lathe. However, it can be useful to set an automatic limit of 20 words. You know how difficult it is to be brief.
Police are told to accept that an agitated person believes what they say. That's surveys encapsulated.