We mentioned in a previous article that a government website will no longer use Latin abbreviations in future posts. Despite a clear, of course, explanation of the logic behind the decision, it has been criticised in the press. In essence, the company is writing targeted copy. If you want those on your email marketing lists to respond to your emails, then it is an example you should follow.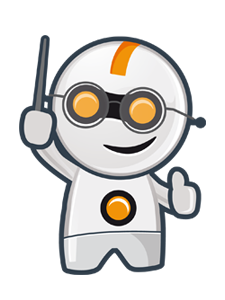 There is much on the internet about clear English and what is the best way to say things in a way that will make it easy to understand. However, there are additional concerns for us.
Readers tend to scan a marketing email. They look for keywords in the same way Google bots do. Once spotted they will read with more care. All you have to work out is what it is they are looking for.
Once you've got their attention by heading or Subject line the copy needs to hold it. The word or phrase must relate to what you are selling. Just getting someone's attention is only half the battle.
That different people react to different words is one of the strengths of email marketing. If your are selling B2B then you will want to convince the reader that you know their processes, so the occasional bit of jargon might well be what they are looking for. B2B is a great example. It stands out from the surrounding text and whilst being jargon it is well known and well used.
Those wanting to holiday in Venice might be intrigued by St Marks Square. It too is easily seen at a glance, especially at the beginning of a paragraph. Or how about the name of the latest video card for someone looking to upgrade their gaming computer.
People tend to find the specific keyword and then read on from it, losing the previous part of the sentence or paragraph. So try to keep the word or phrase at the beginning of a paragraph, on the first line, and have generous white space above it. Have the relevant and persuasive information after it.
Plain English gets a point over in few words. Forget about building anticipation or balancing an intense paragraph with one more explanatory. Get in quickly. Your data should indicate the better keywords. Remember too that they will vary from list to list. To your rescue comes your email marketing lists together with the data you have gained from previous campaigns.
Most people advise an average sentence length of 10-15 words. For text that will be read in an article, this is fine. Ignore it for email marketing. Short, punchy sentences get a message over quickly. Forget about subject, object, verb. Hit them.
You will, of course, put technical details and further information behind hotlinks. This will help with data and allow you to keep emails short and sweet. Follow everyone's advice to remove superfluous words. However, there is a risk in cuts after cuts. You need to ensure that you have got over the information you regard as essential.
You know about Google and SEO, at least as much as they let on. Use that knowledge in your text.