The run up until Christmas will have generated a high workload, next the rush of the replies to your post Christmas email marketing campaigns and then, just when you are about to catch your breath, the returns start coming in. Happy New Year for everyone but you.
How you deal with your returns can make a big difference to the way your customers view your company and their willingness to do business with you in future. It will be subscribers to your email marketing lists who have decided your product is not for them. If you don't deal with matters swiftly you know what they will click on.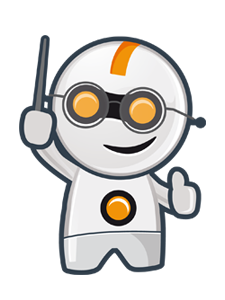 Returns are governed by law. If a purchaser wants to reject an item with 14 days then you have to accept it, within certain limits. We will go into the law in a later post. There are a number of very successful companies that give 21 days, and even more, and evidence suggest that returns limits which are over the statutory minimum is a significant factor in customer's choice of company.
The way to look at the returns procedure is to view it as an interface between you and your customers, so one to be exploited. Treat your subscribers returning items as well as your did when they bought the item.
Your procedures should be slick, streamlined and without hassle, for you or your customer. Automation is the way to go but ensure that the system is intuitive. A box that has to be completed before the form can be entered means that you will receive phone calls from those who don't have the necessary information.
Consider flexible rules. If your limit is 21 days what will you say to a subscriber at 22? Remember that the customer liked your product enough to buy it. Might they buy something similar to replace it with? It could dictate the next marketing email you send.
If a particular product has a high rate of return, discover why. There will be a reason. It might be poorly described or the displayed colour might not be true.
Don't look upon returns as something to be endured. It is an opportunity to demonstrate your professionalism.