If you run email marketing campaigns frequently, you will know how difficult it is to maintain quality of copy. An internal weekly legal magazine managed it by the tried and tested method of enlisting a columnist. He became well known both inside and outside the industry.
Despite knowing that the question must have been put to him many times, when I first met him I asked how he managed to maintain his prodigious quantity with such a high level of quality. His answer was revealing.
He started each article – blog we'd call it now – by identifying the subject and then explaining the particular aspect he was going to cover. He varied the manner in which he did so: humour, reminiscences, references to current events, etc. He explained it as; 'variations within consistency.'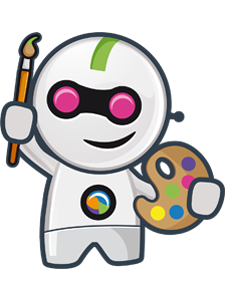 He was well aware that he would lose a number of readers by the end of his first paragraph – it would be sentence for email marketing nowadays – but he felt that was a positive. They would only bail out later if he hadn't been clear. That was no way, he believed, to treat readers.
His only indulgences were esoteric headlines, the connection often not explained until the final paragraph, if then. This not something we should copy perhaps, but his style of writing has lots of positives.
We have email marketing lists. The magazine was mainly subscription so readers were also regular. He encouraged feedback; I was a regular correspondent and when talking about him to colleagues I discovered I was far from alone in that respect. He took time to get to know his readership. We do of course, but by other methods in the main.
The variations within consistency – lovely phrase – meant that readers were never unsure of what the article was about. We were never tricked. Even ambiguity was absent. One had complete faith in the content of the first sentence or two. The options of reading it there and then, putting it to one side to read later, or just ignoring it are all still available to those receiving your latest email marketing campaign.
The lesson is obvious. The first few words should be clear, precise and honest. The reader should be able to assess what the email is all about and make a judgement as to what they should do within seconds.
With us there's a bigger risk if we are devious. That unsubscribe button must be very tempting for those who feel cheated. Further, what is the point in offering a product that does not interest them?
By segmenting your email marketing list along the lines of the number of campaigns they've been sent, you can demonstrate to those who are new the style of email they will receive. By the time they are moved to the 'regulars' lists, they will have expectations, ones that should be fulfilled.
Your campaigns should not be identical of course. Vary the style, the type of approach and other matters. Just let your subscribers know from the start that you are playing straight with them.