We are told by just about every email marketing sage to reduce wordage. The mantra is that we must cut to the minimum, then cut some more but leave enough to keep the attention of the customer in order to sell goods. We must show how good the product is, why they must buy it and how it will improve their lives. That's a lot to get into a paragraph or two.
The basics are clear: never use two words where one is as effective, avoid adjectives and adverbs, or rather modifiers I should say, and use familiar language. We have to go further though.
There are few totally good or bad words. 'Free' is universally given as something that will grab the attention but if you want to emphasise exclusivity then 'select' is probably better.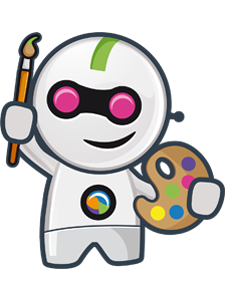 Here are some considerations, although all should be tested on segmented email marketing lists.
1/ Tell
You will have read that you should direct with calls to action. We are, some have suggested, conditioned to follow orders. 'Buy now' and 'Click here' give an instruction that is easy to follow. Words like 'Now', 'Hurry' and simply 'Today' should be used, perhaps with a countdown. There's nothing like the belief that someone else might get a bargain to generate an action.
2/ Talk about them
We've mentioned the corollary of this recently; no one cares about you. In other words, customers want to know what's in it for them. 'Exactly what you are looking for' excites and is inclusive, especially if a segmented email marketing list has been used to ensure it is just what they are looking for. Make them put themselves in the picture. 'You could be sitting here', 'How would you feel waking to this view'; 'you' can be a stronger word than even 'free' if used correctly.
3/ Build them up
Luxury is an overused word, to the extent that it conveys little information. Why not ditch it and say 'be our V.I.P.'? Make them feel special. 'Elite' is one of those words that massages the ego. 'Members' works well, giving the impression that everyone there will be like them. 'Reserved places' will make them think that they have been hand-picked.
4/ Be proud of your product
If you aren't excited by your latest product, then how will you get your customers enthused. Instead of long winded explanations, use individual words to get over just how special it is. In fact 'special' is good. If you are selling to those who get excited by newness, try 'latest' and 'best'. 'Ultimate' is overused on certain products, such as memory cards, but why not try it when selling a printer?
You were, no doubt, very pleased when one of your products was rewarded with a prize. If so, then tell everyone. 'Award winning' has a certain cachet. You are telling customers in just a few words that you are better than your competitors.
Email marketing is now largely mobile targeted. It requires fewer words, so each one becomes more important. Choose wisely, choose well.