One of the requirements of email marketing is to give things away. It is the single most effective tool for gaining subscribers to an email marketing list. It's refreshing to know that there are lots of free ways for us to access advertising to increase our return on investment.
There are methods that you are, no doubt, already exploiting, such as Facebook and Linkdin. After all, everyone's doing it. Using social media for advertising is almost a requirement. One aspect that is often missed is using forums to both describe your products and mention your company.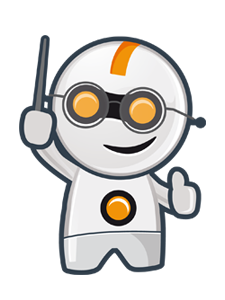 For any product, someone, somewhere, is running a forum where it can be advertised effectively. If you sell networked printers, there are any number of IT forums where people post problems in the hope that a specialist will give advice. Get yourself known as a source of sensible and dependable solutions and whenever you mention your company, posters will come to your website or Facebook page.
Similarly, YouTube provides a way of presenting your products. It has, rather famously, the second most used search engine, beaten only by Google. Your SEO skills will give you an edge over most other presenters. If you produce a video of a process that will interest potential customers/subscribers, then you have an advertising medium working for you day and night, and for free.
There are other, less direct, ways in which to reach customers. Magazine advertising is not expensive, but there are ways to ensure that your input is not relegated to pages near the back. Editors are hungry for good copy. Supply them with a couple of thousand words, and lots of images, about something that will interest their readers and you have your products and company name in a feature, maybe the one in prime position. You might even get paid for it.
If you run a blog, another effective method of free advertising, you will know the problems of finding something to write about week after week. You will have a business case to produce by Friday, there's the meeting that you simply must be at, and you've got no idea what your thousand-word missive will be on.
Imagine, just when you are jotting something unintelligible on a bit of lined A4 you tore from your pad, someone phones to ask if you might be interested in a post they've written. Guest blogs are not always a matter of desperation, but they are normally welcome. Offer one and you'll get a photograph of yourself, or someone who might relate better to the demographic you want to attract, in the piece, with a mention of you and your company, together with contact details.
There is another, less used, way of getting someone else to advertise for you. Your suppliers will want to keep you sweet; it's a symbiotic relationship. The more business you do, the more they will. If you give them your business cards or flyers for a particular email marketing campaign and ask them to distribute them, or place them on their counters, they'd be fools to refuse.