It's easy enough to identify those marketing emails where time and trouble has been taken to pick what they feel will be an image that could assist with completions. There appears to be two main criteria for picking images: pretty and representative. Most email marketing companies seem to stick to one or the other, and this tends to increase their expertise.
Every now and again someone tries something a little different. It's remarkable how a sudden change of style can electrify a marketing email and attract the eye, pushing the message it contains. The main problem would appear to be what to go for.
It is no good being different for the sake of making a subscriber sit up and take notice, after all we want their eyes and interests to flow from item to item: headline first then subheading then copy and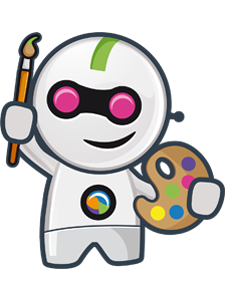 finally image before being convinced that this is the item to change their life. Any interruption in that flow can interrupt the likelihood of completion. It only has to be one or two percent of the subscribers to make a significant difference in your ROI.
What this means is that if you change your style of image significantly enough for it to be noticeable, it must be for a purpose, and probably one that has a target. For instance, you might well want to appeal to subscribers who are more adventuresome, maybe risk-takers or maybe just those who are after a new experience. Or, to put it another way, those on a segmented email marketing list.
I've recently seen a humorous image in an email, quite unlike their normal fare. I had to look twice. It was a small joke, and one that did not hide the picture of the object. All it showed was an office worker confused as to the technicalities of a change of model, and particularly a change of user interface. Not particularly hilarious.
It made me smile. It made me look at the machine, and why the UI had been changed for this more complex model. A little humour, and it will make sense.