Rumours can hurt your email marketing campaign. Whilst whether Freddie Starr did indeed eat a hamster might not concern everyone, when we are told that our kettles are spying on us as they are connected to the internet, can we dismiss it as easily? After all, there are microphones and video cameras in children's toys.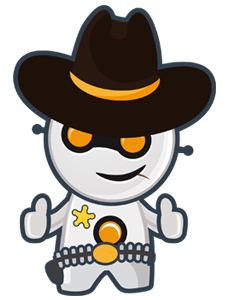 With Christmas just around the corner, not to mention the New Year sales, probably starting a bit sooner, this is a time to push your electronic products on multiple email marketing campaigns, highlighting the exciting digital technology that will enhance the fun.
What about those toys you bought for your children or those for others; you know, the ones with not only cameras and microphones but also location devices and data storage? Is it all harmless? The personal data of children is protected by legislation but many parents and guardians are not security savvy and might well be concerned.
There are two approaches to placate such concerns: reassurance that there's nothing to worry about as long as reasonable steps are taken and an explanation of the risks together with ways to ensure data security.
The former is tempting as, in fact, it is the truth in most cases. Perhaps it is best not to patronise and suggest they shouldn't worry about such things, but there can be no criticisms of refuting their fears. Such risks are small.
Confronting the risks is a risk in itself. Warnings that a whole series of procedures is required to ensure the child's safety is likely to frighten rather than reassure.
You might feel that a middle of the road approach would be best. Pointing out that there are some risks, one of which is buying goods sourced from undependable suppliers, might encourage customers to buy from you. If they are on your email marketing list there must be a degree of trust.
If your next email marketing campaign is for internet connected toys you can both warn and reassure. How about including a link to the ICO's website where they have 12 ways that Christmas shoppers can keep children and data safe when buying smart toys and devices.