This article is a brief introduction to the Consumer Rights Act 2015 (the Act) which some of those engaged in email marketing suggest is the most important consumer legislation for some years. We will be returning to the Act in detail from time to time.
Most of the provisions of the Act will come into force on 1 October 2015. There are many facets to it, most of which have some effect on email marketing.
It consolidates a number of consumer protection acts including:
Consumer Contracts (Information, Cancellation and Additional Charges) Regulations 2013,Various acts relating to unfair terms, and the Sale of Goods Act 1979 and the Sale of Goods and Services Act (1982).
The Act introduces 'traders' and 'consumers', which have implications for contracts, now including individuals who enter into them for a mixture of business and personal reasons.
The Act will give consumers new rights to reject faulty goods, including gaining a full refund during a 30-day period from the date of purchase or delivery, whichever is the later. The concept of goods becoming accepted by use, for instance, has now gone. This will require modification, or at least reappraisal of most companies' returns policies.
The term digital content has been created. This is very generously described as any data that is produced and supplied in digital form and covers content that is 'paid for', or bought as part of a subscription allowing access to such digital content ov
er a period of time, and also that given away 'free' with a paid-for product.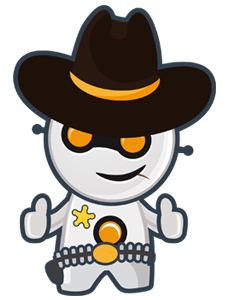 In essence, digital content is now treated similarly to any other product. There are other provisions with regards full descriptions of the products' capability.
Mobile phone service suppliers, ISPs and other similar users of digital content are not included in the above if they merely supply a service by which digital content reaches the consumer. The trader remains liable.
The Act has a bit to say about services. Consumers now have statutory remedies regarding 'repeat performance' and a price reduction if a service was not provided with reasonable care and skill or fails to match its description.
Spoken or written statements will be included in the description and can be treated as part of the contract. Note that cases of misrepresentation will be easier to prove.
Only fair terms will be binding on consumers, and in addition prices must be transparent and prominent. The Act contains a 'Grey List', a non-exhaustive list of unfair contract terms.
This is, of necessity, a very brief overview of the new legislation and further reading is an essential. Some matters will be covered in future articles but care needs to be exercised from now on with regards to terms and conditions, together with what is said in advertisements and social media.
Business practices will have to be reviewed, and updated as necessary, and staff training will have to be planned for. The concomitant increase in costs need to be factored in.
Whilst the Act is not a substantial change it is significant and contains some traps for the unwary.
The full Act: http://www.legislation.gov.uk/ukpga/2015/15/contents/enacted