Email marketing works. The facts are unarguable so most departments will want to use it in their campaigns. There's little cost and their budget will be able to cope. One problem is that there are constraints not fully understood by those who are not specialists.
As companies become larger, various specialities tend to separate and communication between them becomes less frequent. Those whose day-to-day job is creating email marketing campaigns will have the expertise to ensure that they do not fall foul of the regulations, particularly the GDPR. Other departments will have little knowledge of the niceties. There can be few creators of e-newsletters who have not had to argue against it being hijacked for pushing a new product.
There is the need for an overall strategy, or plan if you prefer, to ensure that all forms of marketing are used effectively, particularly email. Everyone must agree, more or less, with the plan and it should be the basis of all requests for access. You will be aware how squeeze points are used, and how effective they can be. This unit should be just such a squeeze point.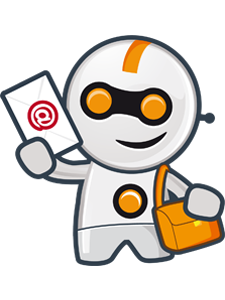 The function of the unit should be seen as enabling rather than restricting. If a department has a message, such as a change in contact details, it wants put out to all customers as soon as possible, then they will look with envy at the email marketing list. Direct refusal to consider such a travesty will build resentment.
How much better would it be to suggest having a short paragraph in the e-newsletter, adding a line or two on invoices and other communication, and even a click through, or at the very least a footnote, to further information on the next email marketing campaign?
Many departments might have time-sensitive demands. Frequency of emails and e-newsletters will be an equally sensitive subject for anyone in this unit. The department using such words as immediate should be referred to the plan where it will point out that it is not set in stone, but that a business case will need to be made to go outside the agreed frequency.
They will need to balance the cost of the anticipated unsubscribes when customers are bothered too often. Then there's the hit the next campaign might take, and whilst there are free email marketing templates, there is a cost to modifying and populate them.
Thor thought every problem could be solved with a big hammer and a bit of lightning. In the same way, most departments in your company will see their requirements as essential but will probably come with an unfocused request. The unit might help with a multi-media onslaught. An email marketing campaign supported by posters, flyers, magazine adverts and a little preview in e-newsletters, has been proved to be a most effective way of increasing ROI.
The success of email marketing brings its own problems. Everyone wants a share of its advantages, and will not be too shy to ask for them. A unit that ensures decisions are taken in the best interests of everyone will repay its costs.