Do you remember the pre-Christmas TV advert for the exercise bike? You probably will if you frequently use social media. It was slated as sexist, the assumption being that the man wanted his partner to get fit. My younger daughter-in-law was bemused. She'd have loved to have one, but the family finances enforced other priorities. But then, she's active, sporting and concerned for her own health. I'm with my daughter-in-law; it was a reasonable advert.
Now is not the time to panic. The systems that you have proven with the returns from email marketing campaigns are just the thing to help you through the current problems. Thinking that the Coronavirus epidemic means you should modify your working practices might be dangerous. Look at McDonalds.
I'm all for an adventurous leap in the dark. Split email marketing lists allow experimentation with limited risks as we'll know whether it's a good idea in little time. However, McDonalds showed us the danger of a step too far.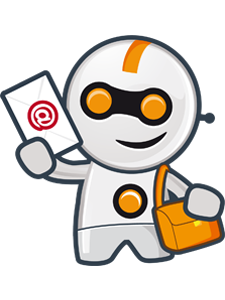 Someone in Brazil decided a clever way of emphasising social distancing was to split the M in their logo into two parts. I thought it was quite clever. It showed that their outlets were aware of the need for social distancing and would have paved the way for any markings on the pavement. The move was slated on social media.
Some suggest that whether something is seen as reprehensible, or an initiative to be lauded, depends on who posts first on Twitter. It's a cynical point of view. However, there's no doubt that public taste can be unpredictable. What seems unarguable is that there would have been a lot more thought about such moves pre Coronavirus. It probably seemed a good idea at the time.
Your systems, which you've tested many times in the past have served you well. They've got you to where you are after all. Now is not the time to abandon experience. If you come up with a brilliant idea that you consider unimpeachable, then follow the processes you would have followed in the past. Test, and if the result is obscure, test again.
There are distinct opportunities available to all online businesses at the moment, and especially for email marketing. To ignore them is not an option. However, they should be viewed in the same way as you'd have done before.
There seems some irritation with emails being sent from banks to customers using Coronavirus as an excuse. They are inexcusable. The same goes for us; don't send superfluous marketing emails. They will occupy slots that can be used more effectively.
Don't ignore the difficulties that Coronavirus will cause your customers. Now is the time to offer solutions. However, evaluate any initiative with the care you would have used in the past. With many of your subscribers working from home, they could well be looking for something to vent their irritation on. You don't want it directed your way.
A marketing email that contains no reference to the epidemic, and no platitudes, might well make a pleasant alternative to scare stories.