There's no argument against the biggest factor in people buying, from marketing emails to visits to superstores, is emotion. All the evidence supports it. If you don't focus on it as the main motivator of your subscribers, you are missing out financially. It is just as important in the present crisis, if not more so.
Here are some of the lessons that have become apparent in the in recent email marketing campaigns I've received: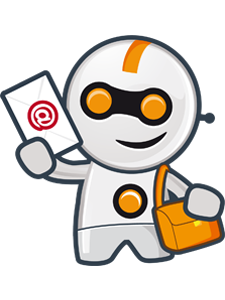 1/ Be positive. Some marketing emails come over as the precursor to the Four Horsemen, despite doom and gloom being negative factors in buying decisions. You should not go too far the other way. Don't promise things will be better by the end of the week and you do not encourage readers to ignore health advice.
2/ Don't try to empathise. A supermarket opened its email message by telling customers that it knew; '. . . these are worrying times and . . . you're probably trying to carry on as normal . . .' It then went on to mention family and friends. This is a leap too far. Get to the core of the message without preamble and give the message a buzz.
3/ It is just email marketing. Don't big yourself up by suggesting you feel you have a major role to play and mention your responsibilities in these stressful times. You are just doing what you always do. If you can solve one of their problems, then tell them so early and strongly. Big that up.
4/ Keep it brief. One of the prerequisites of copy in a marketing email is that it must be uncluttered, and devoid of information your subscribers probably can't be bothered with. Put in a link to your website. Have the landing page explain any changes that have been imposed on you by the crisis and date it to show you keep it current. Have an FAQ page. You never know, some might read it.
5/ Keep Coronavirus out of it. Mention difficulties, problems and situations, and ignore Corvid-19. They've had enough of it already. Make your marketing email an oasis of normality where most things are as they were.