A recent article covered surveys and it was mentioned that there are some questions that are best answered by your email marketing software and the returns from your campaigns, and others where the information has to be gleaned elsewhere. One complements the other and you need to work out the best one to use to find out what you really want to know.
For instance, whilst a subscriber's age might be seen as essential for some products, in general it is wrong to make assumptions about their plans, hobbies and interests based on that one factor. Lifestyle is not a matter of dates.
One way of working out the facts that might be useful to you is to consider what concerns your perfect subscriber and do a prominent segmentation. Then you have eliminate the items of no consequence. Let's stick with B2B for the moment and go for the basic information.
Describe what concerns them every day. Ask:
What is the current state of their business in general?
What do they see as their biggest problem?
What would they see as their biggest need?
What would they want to see in the next marketing email they open?
We are looking at the subscriber, or perhaps target, from their point of view. The idea of putting yourself in the position of the customers is hardly new but we are doing so specifically to design the perfect offer for your next email marketing campaign.
Even if you are just trying to clear a few shelves of products you no longer want to store, such information allows you to aim the product more accurately, describe it in a manner that is enticing and price it correctly.
Now you know what you want to know about your target, all you have to do is ask the right questions.
The same rules apply as mentioned in the previous article, so keep it short and keep it relevant. If you want to know their biggest problem, then use subtle phraseology. We all have a self image. For instance:
What do you see as your biggest challenge in the next six months?
This question is perfect for multiple choice and multiple choice would be just right for you.
What device, object or information would make you more efficient?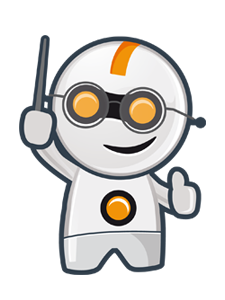 Again this is just the thing for tick boxes. However the following needs a free text box:
What one question would you like to ask of the most successful person in [your speciality]?
Once you get the returns then you need to use them. Information on its own is a waste.
See if you can find common ground so you can extrapolate your returns. For instance, if those in a certain level of management see one thing as a problem, and those a bit higher see another, then it will be easy to section your email marketing list for the next campaign.
The questions need not be restricted on online surveys. Get your counter staff, those in sales, customer service and anyone with a phone to do something similar. Imagine what it would do for your profits if your subscribers opened your next email and thought: 'D'you know, that's just what I want.'