One of the most vibrant movements over recent years has been the push for ethical consumption. Out have gone beards and kaftans to be replaced by statistics and horrific images. We will ignore the moral aspects and concentrate on the practical side of going green in email marketing, the vital aspect being that it is no longer so easy to bluff your way through with buzzwords and vague promises.
On-line marketing has been replete with faux green claims and the term greenwashing nicely describes the gap between what was promised and what has been delivered. That these companies were outed to those who cared generated little sympathy.
We cannot claim that email marketing is non-impactive. The TV media has been praising itself for some time over the dangers of packaging, highlighting the pollution of oceans to the constant background pressure of other abuses of the environment. There is benefit to be gained if you can show that your company's concern has turned into action.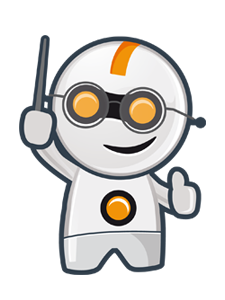 One problem that has to be addressed is that the public is now better educated. You will struggle to get any benefits from putting a 'recyclable' tag on a plastic pumpkin at Halloween.
The prime requirement is that you should be honest. You may well have recruited a number of subscribers to your email marketing lists by claiming that you have become green. If Twitter then discovers that whilst you might have improved a little, you are still one amongst the worst, then be prepared to take a knock.
The trick is to be precise in what say. If you have cut back on packaging then stick it on the packages and mention it on your email marketing campaigns. I've recently received a parcel with instructions on how to open it in a manner that will enable the package to be reused.
This method has an added bonus as, if I do not have to return the item, I can use the packaging for anything I send, whilst at the same time advertising the company via the name printed large on it. On top of that, the green reasons are prominent as well.
There would have been some increase in costs due to the rather clever design of the package, but the green aspects are unimpeachable. Potential customers might see it.
You are probably mostly digital in your accounts. There will be some subscribers to your email marketing lists who bemoan the loss of dials on telephones. You can put a deal of pressure on them by requesting that they pay on line by mentioning how green it is.
Do you have vans or cars? Going hybrid has currently a certain financial benefit. You might have graphics on them saying who you are. Tell them what you are doing for the environment as well. Again, think of all those passing potential subscribersS to your email marketing lists.
Green in good for any number of reasons. It can cost, but this should be balanced against the substantial advertising benefits that are up for grabs, at least by the scrupulously honest.