When researching for articles I often come across examples of both good and bad marketing. It is best to focus on the former but sometimes I feel the need to share a warning.
The promise was for 15meg of pdf on relationship building. As I was going on a train journey I thought I would download it onto my laptop to pass the time. I know I should have checked it but I was in a hurry. I repented at my leisure.
What I had downloaded was a document advertising the company's webinars. My first thought was that I had clicked on the wrong link. When returning to the website to download the one I wanted I found that to obtain the pdf I had to click though from the advert.
It is hard enough getting a lead without discarding one by being dishonest in the first exchange. There is no way that I would do business with the company now. Trust is a vital component of an online transaction and once lost is all but impossible to regain.
One of the biggest irritants is to promise something in the subject line that is not delivered in the offer apart from in rare circumstances, such as 'Free children's places', and then the offer is pay for two children and the third goes free. Or 'The first 10 to buy' when you have already sold 30.
Do not headline a figure that no one will want. For instance, '£50' when the stand is essential and is an additional £7. Put the postage costs on the offer page instead of surprising subscribers on the click through.
When I have unsubscribed from an email marketing list and had the caveat of 'Allow 21 days', I have often received a marketing email with an offer specific to unsubscribers. That's always put me off subscribing again.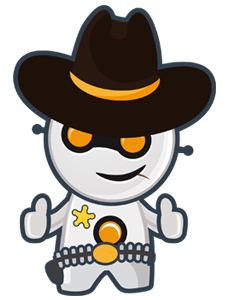 Do not show an image of the Mk V when you are trying to sell the residue of your Mk IV stock. 'Image for illustrative purposes only' (I mean, why else?) might cover you legally, or not, but if the reason the IV didn't sell was because it was purple, then show it in colour.
I once rented Forest View Cottage. There were no collections of trees in view. When pointing this out I was told the name's historical meaning. Two sentences on the history of the house, and an explanation of forest being a heath would have made the cottage more desirable in the email.
Honesty carries over onto other forms of contact. 'It's in the post,' or 'We are awaiting a delivery': who believes that? I ordered an item and I was phoned after two days with an apology and was told they would not have further stock for over three weeks. I was in no hurry and they sent an 8gig memory stick with the product as a thank-you for waiting.
The company offering the pdf and sending advertising could have included half a dozen display ads in the booklet. I would have accepted it without any qualms. As it is, they have lost a lead.
Tell it like it is to breed trust and generate repeat orders.