Those on your email marketing lists will have a certain degree of trust in your company, almost by definition. If you are deceitful there is always the unsubscribe button to show their dissatisfaction. So how much emphasis should you place on any inherent risks with a product you sell?
There has been a lot in the news about toys that are connected to the internet. These might have various sensors, perhaps microphones, even cameras, and more. Your customers could well be concerned as to the level of data protection, who collects it, how securely it is stored and the reason it is being collected. Given that some products have unencrypted WiFi connections or unsecured Bluetooth the concern is not unfounded.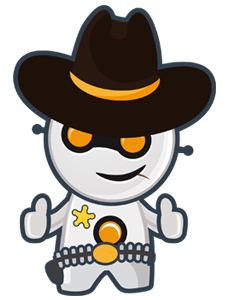 What should you include in your email marketing campaign to alert customers to what systems the products you are selling actually contain that can collect data? Ignore it and when they read what the items do they might feel you should have warned them. Tell them at length what the risks are and you might well frighten them off.
To an extent you can use their fears positively. There is no doubt that some companies have little regard for such matters. If you demonstrate that you have checked with your suppliers and then include a link to what you were told then this will keep your email marketing list healthy.
Ensure customers, potential and actual, have access to what each individual item can do. If customers do click through then they can pick the item that has a level of connection that they are happy with. Your competitors might not do this.
The ICO has produced a list of twelve ways shoppers can keep children and data safe when buying smart toys and devices. Read about it here.
The first two headings can be helpful. For instance, 'Research the security of a product before buying' has been completed by you, which you should emphasise, and they will be aware that, by buying via your email marketing campaign they have already 'Taken care when shopping online.'
Of the remaining ten subjects, some have the appearance of being added to make up the dozen. Others could be worded more helpfully. For instance, 'Be camera aware – you never know who's watching' is more than a little scary and 'Bluetooth ache' could have been called 'Check bluetooth connections,' which you would have already told them had been done.
For the rest, all but one are basic security procedures that would apply to all digital systems. The one that stands alone is called, unimaginatively 'Location, location, location.'
Rather obviously, as it is why people buy the devices, smart watches identify the location of children, a most reassuring feature. A suggestion to change default location tracking and GPS settings and to use a strong password will emphasise that you are as concerned as they are for the safety of the wearer.
The National Cyber Security Centre produces a 'Secure by Default' guide. Comply with it and boast of it.
Customers are concerned about digitally connected toys. Show that you are as well.