Is now the right time for you to change the branding for your email marketing campaigns? There should always be a reason for change, but given the number of free email marketing templates you have available, if you have been running with the same old predictable appearance for email after email, that is probably reason enough. The difficulty you will have is in knowing what to go for.
Email marketing is a fast-moving craft and if there's a new trend that you like the look of, by the time you've got your new design up and running, all your competitors are doing the same. There's one simple way of changing the look of your emails and stopping you being just like your competitors; change your typeface. You'll appear daringly different but reassuringly recognisable.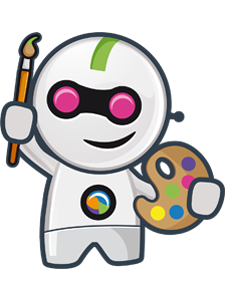 I'm not decrying professional graphic artists, after all, I used to be one, but many will go into great depth on the subject of typefaces and fonts. For instance, they will frequently mention a supposed 'battle' between sans and serif typefaces. You know, the one they've been mentioning for decades. However, it doesn't really exist, so it doesn't really matter.
If you are agonising over which would be best in your next email marketing campaign, all you have to consider is how it will appear to your subscribers. Will it create the impression you want? Sans serif does not mean modern of course. Johnson's and Gill began to look a bit past it when Univers took off in the '60s. If you are after a modern, vibrant appearance then the choice of typeface for email marketing falls well below that of colour, images and, especially, tone of the copy.
Most say the choice of typeface is important. The historic advice was aimed at easy readability; sans was best for headings and sub headings, and a serif for the body copy. Yet some now suggest that given the short line lengths used in marketing emails, the reverse gives more advantages.
For once you have a decision that is easy to make. The best typefaces for your email marketing campaign are the ones that look right to you.