There are few more productive ways to emphasise your competitive pricing policy than using price comparisons. This is especially persuasive in an email marketing campaign as the subscriber will be online and could easily click on the link you so thoughtfully provided to see just how true your message is.
Advertisers will push boundaries. This is no criticism; just the opposite in fact. We need to gain every advantage we can and if that means a liberal interpretation of the regulations, then we need to be first. However, there is pushing and there is pushing too far.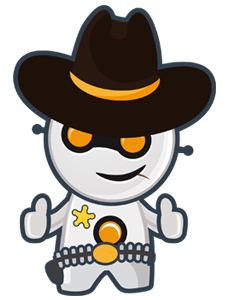 Carrefour, a French retail giant, produced a TV campaign in which they gave a 'lowest price guarantee', except in French of course. The format was to compare the prices of 500 leading branded products between Carrefour and a major competitor, Intermarché.
This showed that Carrefour was cheapest across the whole range. To demonstrate their confidence in their claim they offered to reimburse anyone who found an item in the 500 they had bought which was cheaper in Intermarché, twice the difference. What could be fairer than that?
Intermarché brought a successful claim, saying that the comparisons were unfair. However, there was, as so often in such cases, an appeal. Appeal courts explain their decisions and these can be useful for guidance although it must be remembered that it will apply to the circumstances of that specific case.
The Court of Justice for the European Union (CJEU) based their decision on the Misleading and Comparative Advertising Directive (MCAD) and the Unfair Commercial Practices Directive (UCPD).
The court decided that neither Directive restricts the use of price comparisons between two or more companies, the only limitation being that they should be fair and not misleading. Therefore in this specific case, the fact that Carrafour compared their hypermarket prices to those of Intermarché's smaller supermarkets did not, of itself, constitute a breach of regulations.
However, they had to decide whether the differences in size, location and any other circumstances of the shops being compared could mislead. They stated that it would be misleading under the MCAD and the UCPD if:
material that would allow consumers to make an informed decision was excluded; or
material information is hidden or is not clear and unabiguous, and
an average consumer might be likely to make a decision on purchasing that they would not have otherwise taken.
The court found against Carrefour, deciding that, in short, the adverts were misleading.
In such cases there is rarely a critical decision that pushes adverts into being misleading, but it seems likely that had the fact that different types of shop were being compared and, critically, a reason produced for doing so been prominently displayed, then the court might have come to a different conclusion.
The intent of the promotion was to show that Carrefour was a cheaper 'one-stop' shop and that its nearest rival charged more. This is promotional gold of course. That they failed was down to the advert being demonstrably misleading. It was a remarkable lack of thought that cost Carrefour negative publicity and expensive costs and damages.
See: http://curia.europa.eu/jcms/upload/docs/application/pdf/2017-02/cp170012en.pdf for a précis of the decision.