You are probably as fed up with Black Friday and Cyber Monday email marketing campaigns as are the subscribers to your email marketing lists. They've probably been more stressed than you as they will have seen their preview pane a mess of Black, Cyber, Friday, Monday and Weeks.
How did you do? Were you as successful as you expected? Perhaps you were as good as you hoped. Some hope. However, regardless of how well your campaigns turned out to be, you will have got some vital data for your Christmas campaigns.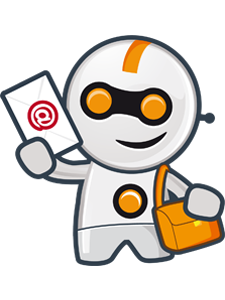 The problem with Black Friday and Cyber Monday is that everyone else will be using the same titles. It is what subscribers are looking for. It is the biggest week, possibly month, for many of us in email marketing. Go your own way and you might struggle to make an impression.
The last few weeks of the year are often vital. They will be the same for your competitors. If one particular marketing email campaign had a higher open rate than the average, then you have something to work on. If more than one, you are in clover.
See how the Subject Line differed from your others. It might seem that Black Monday, etc, might be special, but it is only so because of the limitations placed on you wanting to be noticed whilst still mentioning what all your competitors also mention.
You might have put Black at the back. You might have worked on the selfishness of your subscribers by suggesting they treat themselves. Works on me. I was struck by one email with a heart in the Subject Line. I may well be shallow. So might your subscribers.
If you subscribe to the email marketing lists of your competitors, and if not, why not – all those ideas going to waste – then what stood out for you? What made you look twice? More importantly, what made the others look unimaginative?
There will be a mass of marketing emails going out to the masses this Christmas. Some of them will be your customers. Make sure your Subject Line stands out. Copy your successes and other people's.