The EU's decision to take on Alphabet's Google Search (Google) was always going to be viewed differently depending on which side of the Atlantic you were. When the US Federal Trade Commission declined to take steps against Google the EU took action.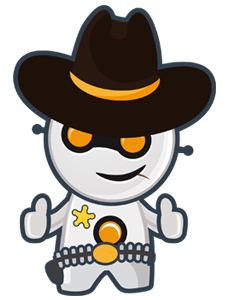 The fine looks eye-watering; €2.4 billion (£2.1bn) is getting on for twice that of the previous record, the one for Apple. There are other considerations with regards to costs. The EU can levy a fines for delays in making the the necessary changes. There is a 90-day period to comply.

If that wasn't bad enough, individual companies can seek damages against Google. Some of the complainants were substantial and total losses could be considerable. That Google will appeal is almost a given, delaying any conclusion for years.

The history of Google, born of Foogle, is fascinating and well worth searching for. By all means use the world's most popular search engine to do so.

Is the decision the opening round of a long, protracted souring of the relationship between the USA and the EU? The most popular reply seems to be; 'What relationship?' The EU action against Microsoft, Safe Harbour's rejection and Apple have all had their effect. There are aspects of this case which suggest the relationship is unlikely to make it significantly worse.
Google is seen as a Democratic-leaning company in the US. Its chair, Eric Schmidt, was a high-profile supporter of Clinton. When president, Obama criticised the Commission for pursuing Apple. It is believed that Trump's support for Google might be more muted.

It is impossible to be precise as to the effect this case will have on UK and EU businesses although there are some positives. Firstly, eventually, and probably much further in the future than 90 days, Google Search should be fairer. No longer will the favoured few be at the top of page one.

Research shows that 35% of clicks are gained by the top result and 95% by those on page one. In other words, it's essential to get there. A level battlefield will allow smaller businesses to compete to a greater extent.
The European Competition Commissioner, Margrethe Vestager, was quite precise in her statement.
"What Google has done is illegal under EU antitrust rules. It denied other companies the chance to compete on the merits and to innovate. And most importantly, it denied European consumers a genuine choice of services and the full benefits of innovation."
One wonders what Google's response will be beyond an appeal. Its first decision must be whether to make any changes to the way is displays search results by the 90 day deadline. Should it continue to give preference to its own internet shopping service then it risks further fines.
Google Search and email marketing will continue, there can be little doubt of that. The former will probably change. There is likely to be a degree of political fallout. There is little likelihood of the UK brexit giving us any advantage.
The Google response can be found here:
https://www.recode.net/2015/4/14/11561464/here-is-googles-internal-response-to-the-imminent-e-u-charges-memo