From late December 2013 to early January 2014 advertisements on the yahoo.com website contained malware, or to use the company's explanation, did not meet editorial guidelines. Malware can collect passwords, credit card numbers and other personal details. In effect, it spies on your computer activity.
I remember the occasion with some degree of clarity as around that time I had two email addresses compromised and it took some weeks to clear the problem. Coincidentally, these were via BT/Yahoo! Some commentators suggested there must have been a hacking.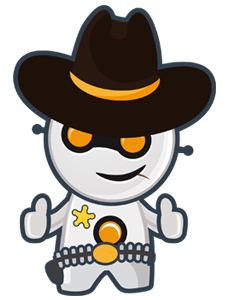 The 'again' in the title refers to Yahoo!'s admission that their services were hacked around that time. And there lies an additional concern. Whether it was the same problem or not, it was over two years ago and we are only just hearing of it.
There is every possibility that email marketing generally might suffer. People should be concerned about personal data and if Yahoo! can be compromised, what hope is there for us minnows?
The fact that Yahoo! dwarfs most companies, or at least did so some years ago, is to our advantage. If the criminals can access the details of in excess of 500 million – not a misprint, five hundred million – victims then why should they bother with your few thousand?
Would that be reassuring to the subscribers on your email marketing lists? Why not go for something more positive?
Don't over publicise the problems of security, you will not want to alarm, but have a little click through on your website home page to an explanation of your security systems, and perhaps whom they can refer to if they have concerns.
On your next email marketing campaign, a reassuring 'Security of data is our chief concern' hotlink to further details can be enough to show that you treat security of data seriously.
The best method of ensuring subscribers feel safe when trusting you with their data is to ensure that it is safe. Review your systems regularly, keep data encrypted whenever possible, and make it possible more often.
But really Yahoo! Over two years to inform the victims. What were you playing at?