When faced with the choices of free email marketing templates, it is all too easy to panic and pick the next one on the list. That's the problem with choice. A better way is to have some idea of what will suit your product before a new email marketing campaign.
It will be no relief to you to realise that it is a problem that afflicts the multi-nationals, except to a greater degree. The big three lager companies, the ones who sell products that might be described as popular, have changed their main campaigns. If you've not seen them, it's time to get your TV fixed.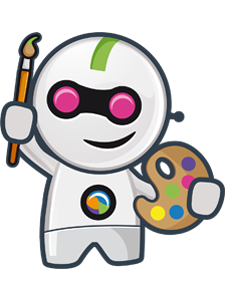 They demonstrate two options that face us all at one time or another. These can be described as starting anew or reverting to a tried and trusted theme. There are points in favour of each, all of which are directly applicable to email marketing.
Fosters have opted for a 'Back to the Future' style of campaign. Their humorous Brad and Dan common-sense advice is tried and tested, although they have a new slant on it. The lower-priced lagers have taken a hit over the last few years, with consumers opting for premium brands. Their latest advert mentions 'le-de-da' lagers, but not in a supportive way.
Carlesberg have finally admitted to stretching the meaning of the word probably and are now pushing a new product, a slightly up-market option. A complete change needs careful pricing. Modification is often a safer route, both for products as well as design.
What will you do in your next email marketing campaign? If you pick an appearance you used in the past, those who've just joined your lists will see it as new. Your regulars might well be reassured. If it worked last time, it could do again.
A complete change can enthuse your subscribers as well as your team. It shows you are not resting on your past successes. It is risky and your next email marketing campaign needs to be costed with care. It can increase your returns for a degree of effort. Go through your email marketing templates for inspiration.