In the last five weeks I've lost two contracts. I'm not after your sympathy or advice; it happens, although more frequently nowadays. Both were expected. On the positive side, it's given me an opportunity to do a bit of housekeeping, although I haven't hoovered under the bed. I've concentrated on email marketing peripheries.
I've gone through those procedures that I've left to look after themselves as the old adage of 'out of sight', etc, I take as a personal criticism. I've cancelled a number of auto renewals. Three products had no effective use and four others were of limited value and were cancelled with a certain degree of pleasure. Why had I allowed to continue?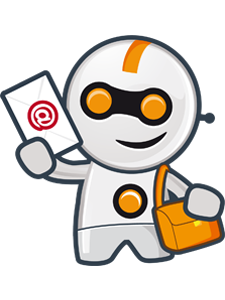 The most remarkable outcome of all this cancellation-culture has been an increase of emails in the address I use for invoices. You probably know why. Each company has got an auto-responder for reminders for specific triggering events and once these start, they continue without any action from the company. As it's an auto-responder, this probably happens to everyone not renewing.
You can see their point. A customer who has been with them since, in one case, 2012 has decided to drop out of a subscription. When the first auto-responder notified me of the payment a month in advance, I looked at the performance and decided not to renew. Two weeks later, then one week, the day before expiry, followed by, after three days, an extension, a two-week gap, then an offer and finally a full 40% off. Each one has come with Urgent or You Must Act Now in the Subject line. Because I'm worth it.
That's eight emails. One of the ways to generate irritation in your subscribers – I'm still on their email marketing lists – is to pepper them with emails they have no interest in. I confess to sympathising with their reasons, yet I find it frustrating.
The way to ensure you don't irritate subscribers enough to make them unsubscribe is to provide click-throughs to show they're cancelling. It'll also provide you with the opportunity to let them know how much you valued their custom. Stroking can be productive.