The UK has one of the lowest 'buy locally' beliefs in the world; for food products it is 51% compared to 63%. It has been suggested that this will change post Brexit. If you have British-made products in your lists, now is the time to start planning email marketing campaigns.
Whilst buying British is often given as a favoured choice by those taking part in polls, it will come as no surprise to anyone in email marketing that price plays a bigger part. Post Brexit, imported goods are likely to cost more so British sourced items should become more competitive.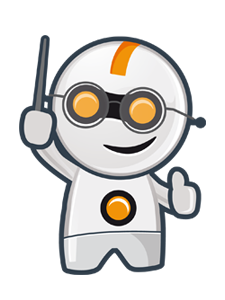 The big question is whether the fact that items are British will make them more desirable. There is likely to be some jingoism once we leave, especially if the deal is seen as a poor one. There might well be some resentment. Peppering your email marketing templates with Union Flags might not be sufficient though.
Many supermarkets have already moved towards using 'British' as a synonym for high quality. It is almost a moral standpoint. It has certainly been very successful for Morrisons and their endless images of happy farmers might have convinced many town-dwelling children that it never rains in the countryside.
I've read that the low rate of buying locally-made products is a sign of the average person's commitment to the EU. That's not a suggestion likely to get universal support I think, but even if only partly true, there is the possibility of a bit of a backlash, at least initially. If we struggle a little financially post Brexit, it is likely to be stronger.
Morrisons' methods of marketing its British-sourced produce is an example that we in email marketing could usefully follow. Some of these items carry a Union Flag on the packaging, but it is often muted, perhaps party obscured by the logo or name. There's a certain irony to the fact that too much flag-waving is often seen as un-British.
The successful companies that highlight the Britishness of their products tend to suggest, albeit subtly, that they are of higher quality than those that are imported. In all probability, this is done to justify a higher price. Post Brexit, price differences are likely to shrink and an alternative, and perhaps more justifiable, technique might be a better tactic.
Two sets of figures from Morrisons focus, to a certain extent, on using British suppliers might concentrate your mind. In 2017, local sales were up 50% and accounted for two-thirds of total sales. In email marketing, 5% is a significant change.
Not yet convinced? Morrisons saw a rise in those 'interested' in buying local rising from 7% to 68% in 12 months. This does not refer to profits or ROI, but is quite overwhelming none-the-less. It should be enough to make you wonder if there could be anything in it for you.
If your business can move towards local sourcing, or, if you already do, but do not use it as an email marketing ploy, now's the time to consider it. Brexit is coming, probably.