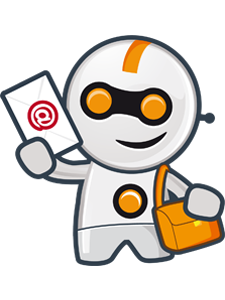 Do you know what particular words and phrases your customers respond to best? More importantly, have you segmented your email marketing list to take this into account?
How to ensure that the words and phrases you use in the body of the email relate to the specific subscriber might seem all but impossible, but we have evidence to show us a direction in which to go. If a particular Subject Line gives a great open rate for that particular segmented email marketing list, then it indicates what the subscribers relate to.
If we take a Subject Line that was probably common to many marketing emails in the days before Christmas, 'Last Minute Deals for your Christmas Shopping', then we can make predictions as to the probability of who will open it.
There's the person who needs to buy a present for a forgotten relative, perhaps someone after a bit of a bargain by waiting until the last moment, or it could be a person for who the holiday booking time arrived as something of a surprise. One thing they have in common is urgency. They need to make a decision in short order.
The wording of the email needs to work on the hurry aspect. Using words such as Now, Last Few, In Time for Christmas will increase the need to buy and buy now. You will make the point that 'anything ordered before 7pm will be delivered in time for Christmas', or better still, at least for me, is to have a count-down clock. As visual aids go, it works despite having a watch on my wrist.
Consider other ways to encourage purchase immediately. If the item is likely to be a present, point out that there's 'Free Postage on Exchanged Items' for a change in colour or size. Don't make them look up relevant information. You want to induce in them a feeling of 'what have I got to lose', although don't use that precise phrase in a marketing email.
Placate them. You need to overcome their reluctance to commit. Point out that it is the best-selling, next best thing, this summer's must have. You need to convince your subscribers that it will be welcomed by whomever they intend to receive it, even if it is only them.
When they click through to the purchasing page, ensure that urgency is continued. Don't let up for a moment. If there are choices, say of colour or size, then make it easy to choose. A two-click choice list works wonders. If there are just two or three, have the tick-boxes open by the 'Buy Now' button so there's no drop-down list.
There's a lot to be said for a comment on the order acknowledgement to say that they have bought the item well before the deadline and they will receive it before Christmas. It not only reassures them, but might make them return to the marketing email.
When creating the copy, keep wordage low, the words short, the theme, such as urgency, to the front of your mind. In other words, target each individual word.