It was suggested that the General Data Protection Regulations spelt the death of email marketing, or at least that we would have to modify our processes to an extent that would hit our return on investment. Now, after more than a year, it has shown itself to have been easy enough to cope with. I'm not normally one to say that I told you so, but I told you so.
The phrase 'customer centric' was bandied around well before we knew the details, let alone before the go-live date, and there were fears that our subscribers would make unreasonable demands that would cost us a considerable amount to comply with. That did not materialise.
It is fair to say that there were a number of aspects that were a little obscure, but the fact the regulations were not prescriptive dovetailed neatly with the ICO's policy of pointing out errors rather than prosecuting immediately. I've asked them a couple of times for clarification and the answers, not always definitive, have been prompt. Try them yourself.
We have data on our email marketing lists to protect and I would assume that most of us have developed procedures, hopefully more than just tick box, to ensure easy and reassuring compliance. In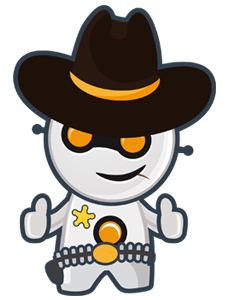 addition, the ICO has been discrete in its enforcement, mainly preferring the option of encouragement, albeit with an implied threat.
It is unfortunate that a number of big names in digital commerce, including email marketing, have not shown themselves willing to comply with the letter of the law. There have been some epic breaches of the regulations that have got into the press and we are all damned by the actions of those who should have known better. And probably did.
One aspect of the lack of prescription is that it is left to individual companies to interpret how the legislation affects their particular company and procedures. The phrase 'spirit of the law' is one that is overused, and 'ethical behaviour' might be more appropriate.
There seems little doubt that consumers are becoming more aware of online trickery and this can be seen in the reluctance to subscribe to email marketing lists. The way to distance your company from those whose intent is to deceive is to be open and honest. For instance, default settings designed to trick a customer into divulging more information than they wished to or to confuse them into subscribing to an email marketing list, will come back to bite those who indulge in such practices.
Be open and transparent. Give explanations by way of a 'what's this' click through to further information. Say precisely what you are going to do with their data. Make the contact details of your DPO obvious. Send an email after they have given you their information telling them exactly what they have shared and provide an opportunity for them to rescind permissions.
It is probable that by such means you will lose a few leads. However, the ones that stay will have a degree of trust that will increase your ROI.