There seems to be an increasing use of stock images on marketing emails and newsletters. I've nothing against them. If you lack the ability or facilities to produce stunning images that will help convert a campaign, then the options are rather limited. But that's no excuse for uninspired images.
A bare picture of the product is very much like a bland descriptive few words. They'll convince no one. Images and copy can be, and should be, significant factors in encouraging someone to complete, and the effectiveness of each is increased if the two work together.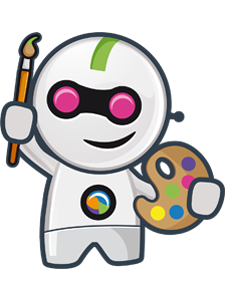 If you intend to use a stock image in an email marketing campaign you should be prepared to spend a fair amount of time in doing so. The problem is the range of choice. It's not that the exact image you want might not be there, but that there are so many to choose from that you can get overwhelmed by the choice.
You need a filter.
The baseline is that the image must reflect the copy and vice versa. This leaves you with just two alternatives: either pick the image to reflect the copy or insure your copywriter reflects the image. It's immaterial which.
The marketing email needs to highlight the selling points. If the holiday you are offering is intended to target those who enjoy unstructured activities and the unusual, this is easy enough to convey in an image. Holiday makers alighting from a coach is not a particularly effective choice.
Massage their conceit. If they won't want to be part of the herd, you could enter ruminants in the search box and pick an image of cows chewing cud contentedly. It's not as if your point will be obscure. Think of how self-satisfied they will be to realise they are individuals, able to make decisions without the following the herd.
If you are looking for imaginative and striking stock images for your next email marketing campaign, then use your imagination when searching. Go for something unusual, and the fact that you are using a stock image won't matter. It might convince for merely being unexpected.