It is an old argument in email marketing, and one that many thought had been settled long ago: whether to have single or double opt-in for your email marketing list.
The advantages and disadvantages of each are largely accepted. For single opt-in the benefits include more rapid list growth and no loss of subscribers due to failure to click on a link. Disadvantages are that your metrics will be less dependable and you could well be classed as spam because of a high hard bounce rate.
With double opt-in, the reverse is the case. A lower number of hard bounces reflects a lower spam risk. The disadvantages include a higher wastage of initial subscribers.
Easily available research which compares double and single opt-in shows that there is no doubt that the former gives better results. No one suggest otherwise. Higher open rates, higher multiple opens, lower unsubcribe rates and completions up: it is all there.
Certain conclusions suggest that the open rates are double and that unsubscribe rates are halved. So what is the point of anyone option for single opt it? What positives could be gained?
Some suggest that double opt-in is better for some companies than others due to the different needs of specific types of business models. What suits a company with a list of two million might cause problems for a small business just starting out.
When building a new email marketing list you will make a number of mistakes. Many of these will be due to you not knowing the specifics of your business. Every business varies to an extent, with its own little foibles, and customer traits.
For instance, those you are targeting might not be inclined to go through the albeit simple procedure for a double opt in. Perhaps they are very busy, too stressed, or perhaps they were disappointed not to receive an offer straight away that would save them a lot of money. Instead all they got was a request for confirmation.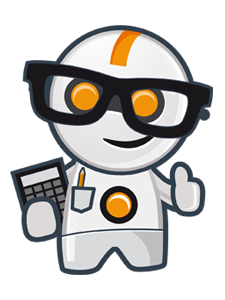 How do you find out what type of subscribers you have? You need to know whether yours will be able to overcome lassitude and cooperate with a double opt-in. You can tell them on the subscribe page that the first email they receive will ask for conformation of their subscription but experience suggests many will not read that far.
One option, which perhaps should be limited to those building a new email marketing list as rapidly as possible, is to merge the two alternatives.
If, on your first marketing email, you include a prominent request for them to confirm their subscription but do not remove those who do not do so from your list then you have, to an extent, the best of both worlds.
With low numbers on your list, the metrics will be less dependable but, from the word go, you will be running a test sample which will show you, over the campaigns, which is best for you.
As the returns appear, any differences between those who confirm subscription and those who do not will become apparent.
Accept that later on, double opt-in will almost certainly be better though.