I used to go camping, way back when; in a tent no less. I thoroughly enjoyed it, especially with my new family. However, the first few times I always turned up at a camp site with one or two items gone AWOL. I took to keeping a list, together with a 'replace by' date. I'm the type of subscriber you could target in your email marketing campaign.
Most of the items I forgot to take with me were easily replaced, as long as I did not mind paying the higher local prices of course. The difficult bits were mainly clothing. No offence to Glen Nevis, but it did not have the selection of items of my local London high street.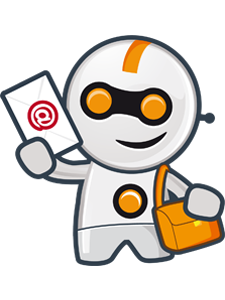 The summer holidays are about to be on us and those on your email marketing lists might well respond to a reminder of the things that they will need for their fortnight's holiday, wherever they are going.
There is a suggestion that many of those in the UK are opting to holiday locally due to the uncertainties of Brexit. If so, there is evidence to support the contention your subscribers might not be fully prepared for the vagaries of the weather. A marketing email with lots of lightweight, waterproof jackets would need little design.
Something simple, with emphasis on how unpredictable the weather might be, and images of the items being worn by smiling models, perhaps with a beach in the background, but in bright sunlight of course, will generate that feeling of, 'I really must get one of those,' in your subscribers.
It is probable that most of your subscribers will not have a list, so that's a gap your marketing email could fill. If you normally sell clothing, then why not also offer a selection of those other items that are forever forgotten? SPF 30 sun cream might be something you could throw in as a tempter.
Most important, though, is guaranteed overnight delivery. If the subscribers to your email marketing lists are anything like me, the afternoon before the holiday starts is when they will realise they have somehow misplaced the storm guys.