Let's forget Covid. Instead, we should concentrate on the basics of email marketing to ensure we can move forward without worrying too much about what's already happened. You can't get much more basic than generating trust in your company.
It's a truism, but not all that helpful, to say that the best way of generating trust is to be trustworthy. A few years ago, a leader of a political party explained the reason for his party's poor showing in an election by suggesting they'd gone back on a promise. He was stating the obvious as if it had surprised him.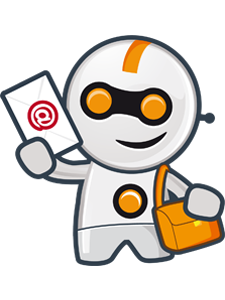 One of the least-used methods of generating trust is probably the most obvious: exemplary customer service. Depending on the size of your company, a well-motivated support team, or the one individual responsible, will provide value for money if they maintain high levels of customer support, and promptly.
We've all had problems contacting a company where no telephone number is given. Most people do not expect their emails to be answered within a reasonable time, this doubt supported by 'emails will be dealt with within three working days' next to the form. That's about as depressing as it gets.
It's not just about setting up a unit and letting them get on with it as they need guidelines, parameters and support systems. That's the boss's job. In the same way they respond to complaints from customers, you need to respond to their problems as quickly.
Close behind customer support comes openness. Ensure subscribers to your email marketing list know precisely what they are signing up for. Tell them what you will do with their data. If they don't like it, they'll unsubscribe sooner or later in any case. This has a significant benefit for us as our customers will know what to expect so won't be pestering your support staff with questions and queries about assumed problems.
Ensure all staff treat customer support as part of their own job descriptions and consider it whenever they make a decision or put suggestions forward. Such an ethos will generate loyalty and therefore customers; an essential in email marketing. If one of your staff comes forward with a question about how to deal with a specific problem, just asking what the customer would expect of a responsible company will provide them with the answer to their problem, and to the others that arise later.
I was once in front of my boss to explain a rather tricky situation that had resulted in a complaint. I was in the wrong. When my boss had finished his accusations, I said, 'I'm sorry; I made a mistake.' There was a few seconds' silence, and then he said, 'That took the wind out of my sails,' and smiled. Admitting a mistake should be the first option if you've made one. The subscriber to your email marketing list would have to be a bit hard-hearted to hit the unsubscribe button after that.
Excellent customer service is an essential in email marketing. It's just about as basic as it gets.