You are, hopefully, aware that you should not use newsletters to indulge in overt email marketing. What seems a little odd is that so few companies are willing to exploit email marketing to improve customer experience by, for instance, giving helpful information about products subscribers have bought from them. It is a type of personalisation. In fact, it is just about the best kind.
If the customer bought an item that required a little regular and minor servicing, the type that can be completed by the user, then a reminder via a marketing email, because that's what it is essentially, that the servicing date is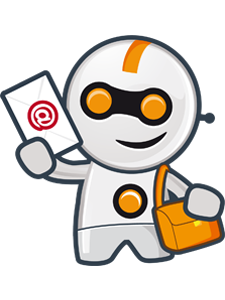 approaching can give lots of benefits. It's a way of improving customer relations.
You can, of course, include any materials you sell to make their task easier, but how much better if you also provide instructions, and maybe even a link to a video, explaining the procedures in a simple, straightforward way. It might generate a certain degree of gratitude.
If a subscriber has bought an introductory model of a range, one that is intended for those not familiar with the niceties of the type, perhaps something like an off-road bicycle, you might consider making offers of accessories, clothing and, from my experience, the essential emergency repairs required when on a bridleway. Point out what's best in certain circumstances.
Those new to the pastime might be after guidelines, instructions, how-to videos and FAQs, and what better way to ingratiate yourself to your subscriber than providing, free of charge, links to such material? Such a marketing email, with discrete advertising, might well be something of an earner. Once your subscriber has mastered the necessary skills, they might be inclined to send links to friends who are just beginning. It will show that you too enjoy what they do.
Most importantly it will make the subscriber aware you do not ignore their needs once they've bought from a marketing email. The personalisation will show them, in unequivocal terms, that you know them as a person, and want to do what's best for them. Loyalty not only sells, it brings them back wanting more.