Every news outlet, printed media, TV or online, shows us how much the marketing world has changed in the last six months or so. Everything is different. You have been trying to limit how your company is affected by the lockdown and in that you are similar to everyone else. As you're still here you are more successful than some. We've seen big names fold and whole sectors all but cease to exist. On the positive side, you must be doing something right.
The subscribers to your email marketing lists are probably just like you, whether you deal in B2C or B2B. Their systems have changed, they probably run their business in a modified form, and they almost certainly react in a different way, particularly for when responding to marketing emails. Yet you are, no doubt, running on data captured pre Covid-19. Perhaps you are not doing everything right.
We've said in the previous article that the biggest change in email marketing post Covid-19 might be the way you classify your subscribers, although we didn't suggest how this should be done. You have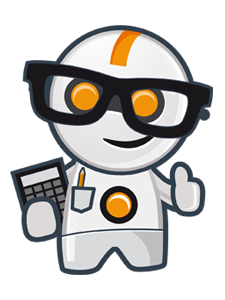 options. You might be considering limiting your data to the returns you obtained from the start of lockdown, and this has a lot going for it. However, from all reports, the conduct of customers has changed steadily over that period and how customers responded in April is probably far from the way they behave now.
One option to consider is whether your data is up-to-date. Given the significant changes to many businesses and customers, your database might now include duplicates and other incorrect information. The GDPR is still in existence. If you are sending marketing emails on the grounds of legitimate interest, you should ensure you are not sending them to people who have left their post or that segment of the industry. Housekeeping has never been more important.
It is probable that bounce percentage will increase, and possibly by a significant amount. It might be that, in your particular segment, the differences between hard and soft bounces become blurred as problems with remote working and restrictions on use of emails cause rejections. It might be that the person on your email marketing list has an automated reply, saying that they are no longer available by email and that unnamed person has replaced them.
Merely swapping names in your database is, I hope you realise, not an option. You can't harvest a person's personal details merely on the strength of an auto reply. However, you can respond by sending an email, not one that contains an offer, asking the named person if they wish to be on your email marketing list with a subscribe box included.
If you have the position that the non-responding subscriber holds, or maybe held, an email to that position, or perhaps a phone call, enquiring as to whether they wish to stay on your email marketing list might gain a response. Or maybe someone in Sales as a contact the could be useful. Take care though; it's a minefield.