It comes as a bit of an effort to suggest that you should try designing multiple landing pages. After all, extra effort in email marketing is something that I preach against. Doing just enough to get to the on top is my suggestion.
The problem with having one landing page for an offer is that it is not targeted, and therefore is not optimised for each type of visitor. If your product is aimed at more than one person then, if you do not have a landing page that will suit each one, you will not achieve the optimum conversion rate.
Let us assume you are offering a servicing agreement for vacuum cleaners. You might have obtained subscribers for your email marketing list from those who have bought a cleaner from you and now the guarantee period is over, they want to limit their risks. Or owners who bought elsewhere want to defend themselves against nasty surprises, and want predictable costs. Or perhaps those who wish to extend the life of the device and so save money.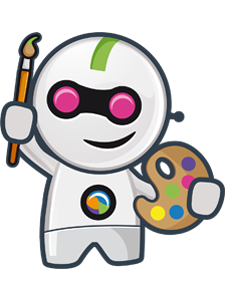 If you have targeted your email marketing campaign to these three different groups then it makes sense to have three different landing pages. Whilst we will come on to the design of the landing page in a later article, you will probably have worked out that you should repeat the offer immediately on click through, and if the punch line varies, then you might well confuse the potential purchaser.
Further, you will have made modifications to your email marketing design to favour the preferences of that group segment: from funky colours for those setting up their first home to more staid for those who are hoping that this will be the last vacuum cleaner they will buy.
What about those who have just clicked through after an internet search? Firstly, you know little about them so your page will have the appearance of a flat just converted to let: likely to upset no one despite being bland. If you used this for those whose preferences you were aware of you would be missing a trick.
Further, you should have a landing page optimised for search. The discipline is restrictive and keywords can be obstructive to flowing prose. It will contradict the most repeated mantra of landing page design: keep it simple.
If a potential customer can come via a search engine to the landing page then the criteria used might well indicate what kind of design they would prefer. There are more ways to work out what the person prefers.
If they came through the website, after clicking through from the technical specification then you can safely assume they need little additional information. They are already convinced.
Previous customers could need little more than your logo and corporate message to secure them, while it might be helpful for those wandering in from Google to have the reassurance of customer reviews.
You can see that there are many different routes to your landing page and its appearance should take this into consideration. It necessitates close control of the design and so having just the one is unrealistic.
Bespoke is your word for the day.