We've recently covered image tags in a marketing email. Accessibility is probably the prime reason for adding them. Failure to do so will cost you subscribers.
Whilst there is argument as to how much value you get from Goggle image search for pictures on a website, everyone agrees there is a benefit. In other words, even at the lowest estimate of gain, your return will be greater than your investment.
The benefits of image search are indirect so it can be difficult to measure the advantages they bring to, for instance, email marketing list building. The main advantage is getting more visitors to your website and with the right choice of images and tagging you will be able to target the ones you want.
As always, be nice to Google. For utterly selfish reasons, it wants to find your images. As with all Google search, be clear, precise and honest; keep these requirements in mind and you are nearly there.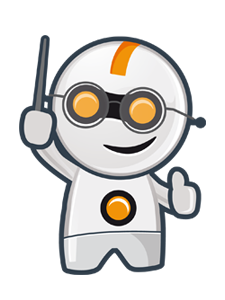 Names
The first requirement is to name your images. Your particular system for cataloguing them is not likely to be optimum. Ask yourself what a potential customer would put in the search field. Some items might have alternative names so the Name of an image of a poncho should include cape.
Keep names clear, precise and brief whilst incorporating keywords.
Captions
Captions can be an effective way of keeping readers interested in what you are selling. An image will be scanned but a short caption might be read so optimising for search is a balancing act. It can put off Google if you go all poetic. 'A blood red sun setting over Marchiaro' might be accurate but someone looking for a holiday will search for Florence so 'Sunset over the bay from Hotel [whatever], Florence' might generate more hits.
If you have a lot of images on a page then don't repeat keywords too often. This will be apparent to readers. Indeed, some images might not require captions. Keep them focused on potential subscribers to your email marketing lists.
As with Names, keep captions clear, precise and brief whilst incorporating keywords.
Alt tags
As we stated earlier, the prime function of alt tags is to make a marketing email and your website accessible. For those specific to your website there is the additional requirement to make them searchable. We are talking keywords of course.
Shaking a salt cellar of keywords over your images is not the way to go. It will confuse Google and irritate your readers. Don't be too definitive. '12-year-old child modelling a blue and orange poncho' might be spot on but is unhelpful. The fact that the poncho is being modelled, and by whom, is irrelevant for search. A potential customer will look for a supplier for the object initially. How much better is 'Poncho sized for 10- to 14-year-old'?
There seems little doubt that Google is pushing image search. There's nothing wrong in jumping on the bandwagon. Target those who might sign up for your email marketing list. All this for little effort.