When I was a young, aspiring writer I knew the first names of editors but was frightened of using them. My rejection rate gradually dropped as I fathomed what each one favoured. I was targeting my submissions before email marketing was invented.
My next step was to predict the style of image each editor would opt for and I soon knew what type to submit. An over 80% acceptance rate showed I'd got it right.
The trick I'd discovered was to target images as much as I targeted the copy. An article for servicing your own car would have pictures of oil-stained fingers holding an obscure object. Bright colours were to be avoided apart from the silver of burnished metal. A trip to the seaside for the middle aged had lots of deckchairs, cornets and bands.
You will subtly change the wording of each email depending on the nature of the segregated email marketing list. You will think long and hard about the Subject Line, how to address the person and what features to highlight. Yet do you put the same effort into picking the image? If not, you're missing a trick.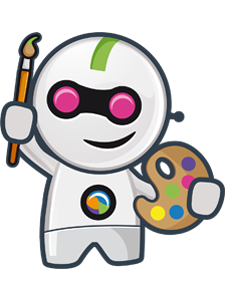 We all love our self-image being massaged so someone who considers themselves a technical supermind might mind being talked down to. If the item is understood more easily by nerds why not consider a graph or chart? They are easily produced on most office suites.
It is fair to say that they often look more informative than they actually are, but if those in a segmented email marketing list favour them, then one with lots of wavy lines might be just the thing. Another advantage to a graph is that it is easily scanned, so a customer is not diverted from the pitch.
If you are building a 'family' of subscribers then you may use informal language in the copy. Reflect this in your choice of image. With the vast majority of mobile phones having some form of camera you could encourage your staff to submit images to feature in a marketing email.
Discuss your needs for the campaign and let them loose. A little reward might not go amiss. Stock images are often taken by professionals, very few of whom aim to make them appear as if taken by an amateur. On the other hand an amateur shot normally belies its source.
Such an image will increase the feeling of family. It must, however, be of high enough definition to look good on screen. An endorsement – 'Taken by Leslie in HR' – is the finishing touch.
Stock images cost. There are few photographs who make a good living from them and prices are normally reasonable. You will know how to refine a search so there's little time lost. There will be something within your financial reach and of adequate technical quality.
Look everywhere for images. Remarkably, if you ask to use off a website most owners of the copyright seem only too pleased to agree.
With images on marketing emails being opened on mobiles, you need to ensure they are targeted and shown at their best.