The blessing of autoresponders is that, once they are set up, all the work is done for you, apart from reviewing it periodically to ensure everything is going well. Whether it will be a success or not will depend on the way you've planned it. It need not take long, but it will take application.
There are a number of factors that need to be taken into account. For instance, the targets will be subscribers to your email marketing lists, so you will not want to overwhelm them with masses of emails, not when the unsubscribe button is there for them to express their irritation.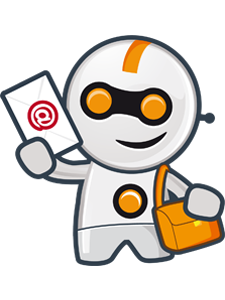 When to start will depend on individual circumstances of course. If you are chasing an abandoned cart, the first email needs to be sent promptly, just after they've closed the page, in order to stop them buying elsewhere. If that email is opened and there is no further action on their behalf, then a follow-up with an offer of slightly higher quality or lower price should follow.
Frequency is a consideration. If two or three emails in short time, perhaps a week, is abnormal for your type of product, then you might want to end it there. However, if your offer is time-limited, one, two or more with shorter gaps between them might instil a sense of urgency in making up their minds.
How many is too many needs to be calculated in accordance with the number of normal marketing emails you will be sending. There is no limit to how many can be in your plan. It is not unusual for them to continue for months, with the gaps varying with time.
If the content is information rather than sales, then you can carry on. This can encourage the recipient to open all emails with your From Line. It can be best to ensure that the subject line makes the purpose of the email plain.
Autoresponders work from those who have not completed for a time, to those who might need consumables. Its main function is to allow you time to plan rather than waste it on repetitious tasks.